Motorcycle Safety Awareness: How To Reduce Your Risks And Protect Your Rights In A Claim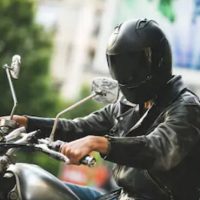 The early summer months typically bring about an increase in motorcyclists. Poker runs, group rides, and rallies provide plenty of chances for fun and camaraderie with other bikers, but it is important to be aware of the risks. Unfortunately, motorcycle accidents in Seminole are common and can cause potentially life-threatening injuries. Find out some steps you can take to protect yourself and your rights in filing a motorcycle accident claim.
Protecting Yourself Against Motorcycle Accidents In Pinellas County
May is Motorcycle Safety Awareness Month and calls attention to a serious problem in Pinellas County and throughout Florida. Motorcycle accidents happen on a regular basis and with little to protect them in crashes, personal injuries suffered by motorcyclists have the potential to be devastating.
It is important to take steps to protect yourself when out on the road. Our Seminole motorcycle accident attorney recommends these tips:
Make sure the motorcycle you are riding is the right size and property maintained: Having too big or powerful a bike or failing to perform routine maintenance tasks increase motorcycle accident risks.
Wear protective gear: This includes an approved safety helmet, goggles to reduce glare, the proper footwear, gloves to better grip the handlebars, and long pants to protect against falls.
Follow traffic rules: Adhere to local speed limits and heed all traffic signs and signals.
Be aware of risk factors: Driving at night, in heavy traffic, on rough road conditions, or during adverse weather all increase motorcycle accident risks.
Remain alert to reckless behavior on the part of other motorists: The reckless actions of other drivers are among the biggest risks motorcyclists face.
What To Do If A Motorcycle Accident In Pinellas County Happens
According to the Florida Department of Highway Safety and Motor Vehicles (FLHSMV), an average of nearly 500 motorcycle accidents in Pinellas County happen each year. In many cases, recklessness on the part of motorists involved is to blame. To protect yourself and your rights in filing an injury claim, follow these steps if you are involved in a crash:
Notify law enforcement immediately;
Make a mental note of the vehicle description and try to get the license plate number, just in case the driver tries to flee the scene;
Exchange names and contact, driver's license, and insurance information with everyone involved;
Get the names and contact information for any witnesses;
Seek medical care immediately and follow all of your doctor's instructions regarding treatment and work or activity restrictions;
Contact our Pinellas County motorcycle accident attorney for help in filing a claim.
Request A Consultation With Our Seminole Motorcycle Accident Attorney Today
While you focus on recovering from your motorcycle accident injuries, we focus on getting you the total amount you need for your property damages, medical expenses, lost wages, and other costs. At The Reep Law Firm, you can count on us to protect your rights in filing a claim. To request a consultation, give us a call or contact our Seminole motorcycle accident attorneys online today.
Sources:
trafficsafetymarketing.gov/get-materials/motorcycle-safety/motorcycle-safety-awareness-month
flhsmv.gov/pdf/crashreports/crash_facts_2020.pdf