Providing For Your Future After A Divorce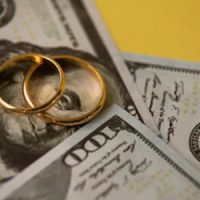 Going through a divorce can be devastating. In addition to the emotional impacts, there are often serious financial repercussions as well. During a divorce in Seminole, our Seminole divorce attorneys help ensure you are provided for, now and in the future. Find out some of the options that may be available in your case.
Financial Impacts Of Divorce
People tend to focus on the emotional turmoil surrounding the end of a marriage and financial impacts can easily get overlooked. These include:
Changes in your residence and your status as a home owner;
Reduced lines of credit and a potentially major drop in your credit rating;
Lower monthly income as you make the switch to living on your own;
Increased child care costs, as either you or your spouse may no longer be able to stay home and provide for your child.
According to a CNBC report, unless you are independently wealthy, going through a divorce is likely to significantly reduce your standard of living and can impact your future financial security. In addition to the long term ramifications of lost property and assets, you may have been depending on your spouse's earnings and benefits as part of your own retirement planning.
Protecting Your Future Financial Security In Divorce Proceedings
When getting a divorce in Seminole, it is important to be aware of how decisions you make could impact your financial security now and in the years to come. Under the Florida Statutes, you have certain rights when it comes to seeking a settlement. As experienced Pinellas County divorce attorneys, we are here to ensure those rights are protected. Issues we can help in addressing include:
Division of marital property and assets: This includes homes, cars, household furnishings, personal belongings, or other property and assets, as well as investments, money in bank accounts, and shares in pension plans or other retirement benefits. All must be divided on an equitable basis during divorce, meaning each party is entitled to a fair and reasonable share.
Spousal support and maintenance: If you make less than your spouse or sacrificed your own career for the sake of the marriage you may be entitled to spousal support payments, both during divorce proceedings and in the years after. Otherwise referred to as alimony, this can help you get the education or experience needed to reenter the workforce and ensures you are able to maintain the same standard of living after divorce as you did during your marriage.
Child support: Child support prevents you from bearing the sole responsibility of having to financially provide for your children's needs. It can help offset the costs of their education, medical care, sports or recreational activities, and other expenses associated with raising a child.
Request A Consultation With Our Seminole Divorce Attorney
For trusted legal guidance in divorce proceedings and to ensure you get the maximum amount you are entitled to in a settlement, reach out to The Reep Law Firm. Call or contact our Pinellas County divorce attorneys online to request a consultation today.
Source:
cnbc.com/2021/11/15/dont-get-divorced-from-financial-reality-when-ending-your-marriage.html