Seminole DUI/BUI Defense Attorney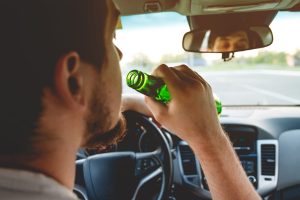 Let an experienced Seminole DUI/DUI defense attorney review the facts involved with your arrest for driving while intoxicated and identify any irregularities that could introduce an element of reasonable doubt. Reep Coleman & Stubbendorff has a clear understanding of the case law with traffic stops, breath tests and blood sample collection. Any violation of your rights could result in evidence being deemed inadmissible.
This firm is led by a former state prosecutor and an experienced traffic attorney with a clear understanding of all regulations. Any charge you face must be reviewed, in detail, to ensure your rights are being considered. Whether you are stopped on the highway or in a boat on suspicion of intoxication, the penalties could be severe.
Choose a trial attorney that has direct experience with breath test machines like the Intoxilyzer 8000. A focus on the details involved in your case could mean the difference between a catastrophic conviction and continued driving. Make the call to my office as soon as you can to speak with an attorney who understands the challenges you face.
A Detailed DUI Defense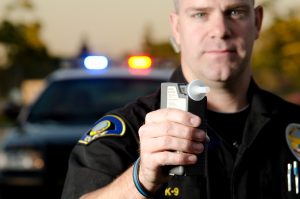 The attorney you choose for your case cannot take the facts for granted when there are so many opportunities for a mistake to happen. Everyone arrested and charged with driving or boating while intoxicated must be treated fairly, and that is what makes our experience with this process all the more valuable.
Timing is everything when it comes to the collection of breath tests and blood samples. With so many people handling one particular sample, a number of mistakes could occur that could render the sample inadmissible. A former prosecutor understands what to look for, and who to depose in a potential trial.
Serious Penalties
When you consider the severe penalties involved with a conviction for drunken driving, it just makes sense to hire a Seminole DWI attorney with a proven track record of experience with these cases. Many of our clients don't understand the difference between a DUI, a BUI, and a DWI conviction.
You could be facing a felony DUI if you have three or more previous DUIs, and a DUI involving serious bodily injury. Any accident involving a death could lead to a DUI manslaughter charge. Your good name and your driving privileges are not the only things at stake during any DUI proceeding, so make the smart choice and choose an attorney with a clear understanding of the process.
Contact Reep Coleman & Stubbendorff today to secure the services of a Seminole DUI attorney who understands your rights. Proudly serving clients throughout Pinellas, Pasco, Hillsborough, Manatee, and Sarasota Counties from the office in Seminole, Florida.