Seminole Suspended License Attorney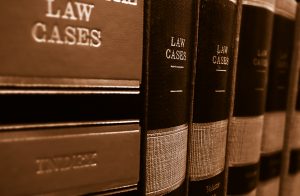 Get back out on the road the right way when you establish a partnership with our Seminole suspended license attorney. Reep Coleman & Stubbendorff specializes in traffic citations and violations that could leave drivers without a way to provide for their families. Mistakes can often happen, but these tickets could lead to prohibitive costs and a revocation of your driving privileges if left unpaid or unaddressed.
Your knowledge of the suspension plays a large part in the severity of the penalty, and those details are an essential part of our approach. I take the time to talk with you directly about your case so that I can gather all of the appropriate information. I have prosecuted cases involving suspended licenses and unpaid citations. I understand where mistakes can often occur, and where to look for inconsistencies.
There are three distinct types of citations involved with driving while your license is suspended. Driving While License Suspended or Revoked (DWLSR or DWLS) is a charge that could vary regarding the penalty. Instead of guessing your way through this serious process, hire an attorney with personal experience.
Driving with a suspended license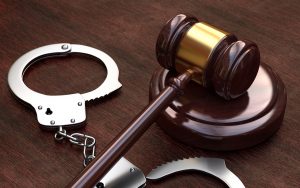 Driving with a suspended license could happen with or without your direct knowledge. Many get behind the wheel of a car utterly unaware that their driver's license has been revoked. Clerical errors occur, and the law provides a distinction when it comes to your knowledge of the infraction. When you hire a knowledgeable traffic lawyer to represent you in court, you can use this to your advantage.
Reep Coleman & Stubbendorff can make that argument to the court, and that could mean the difference between a civil (without knowledge) and a misdemeanor (with knowledge) conviction. For those who are facing a third offense, the charge could rise to a felony.
Restoration and Reinstatement
After a careful review of your case, I may find a reason to petition for driver's license restoration. In most instances, a driver with a suspended license must wait for at least six months before petitioning the Department of Motor Vehicles for a reinstatement. Upon further review, we may find you qualify for a hardship exception.
It is essential to weigh the costs associated with driving on a suspended license and the fees associated with hiring an attorney. The process for suspended license reinstatement could save you a great deal of time and money. Start a conversation for driver's license suspension and see if you qualify for reinstatement. The costs associated with this situation could end up bankrupting you, so why take a chance with your freedom to drive?
Contact a Seminole suspended license attorney today for the help you need to get your driving privileges back. Proudly serving clients throughout Pinellas, Pasco, Hillsborough, Manatee, and Sarasota Counties from the office in Seminole, Florida.