Seminole White Collar Crime Attorney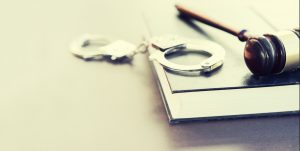 Address any accusation of fraud or embezzlement head-on and protect your good name with the representation offered by a Seminole white collar crime attorney. The term "white collar" is a bit of a misnomer when you consider the fact that identity theft and unlicensed contracting effect just about every segment of our society. Business owners, corporate executives, and even construction contractors can be accused of wrongdoing that threatens their interests and the jobs of their employees.
Reep Coleman & Stubbendorff is led by a former prosecutor who understands the indictment process clearly. Justin is well-versed in the statutes, and have years of experience trying cases in open court. Whenever someone is accused of insurance fraud in the aftermath of a hurricane strike, the first call they should make is to my firm. Schedule a consultation with me and tell me all about the charges you face.
You deserve rigorous representation for any crime you are accused of, I am ready to review the facts for any inconsistencies. It is up to the prosecution to prove intent on several levels, and I understand how they approach this obligation. I will address each claim directly to protect your good name and your future career.
Your Future is at Stake
Anyone can make an accusation in court, but not every firm has the experience needed to represent your interests in a potential trial. I have the infrastructure and the understanding of case law needed to counter any claims of credit card fraud. Start a conversation about your situation with a Seminole white collar crime attorney, and get a clear understanding of your rights.
Talk to an Identity Theft Lawyer
Whenever you handle the private information given to you by customers, there is always a chance that things could go wrong. Any claims of identity theft should be taken seriously, and I am ready to give your case the attention it deserves.
I believe that every client deserves their day in court, whether they have been accused of workers' compensation fraud or domestic violence. A lawyer plays a vital role in the system of American justice. Our embezzlement attorney is ready to carefully review the complaint against you for any impropriety that may provide the court with reasonable doubt.
Instead of facing these accusations alone, hire an attorney with a background as a prosecutor. Take advantage of my experience when everyone seems to be aligned against you and your interests.
Contact a Seminole white collar crime attorney today to discuss any accusation made against you. Proudly serving clients throughout Pinellas, Pasco, Hillsborough, Manatee, and Sarasota Counties from the office in Seminole, Florida.