The Consequences of Defying a Domestic Violence Injunction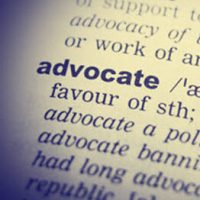 Domestic violence injunctions can have far-reaching consequences for respondents, who could be forbidden from returning to a shared home and may even have their visitation rights curtailed. Complying with these orders, while difficult, is necessary, as failing to do so can have dire repercussions, including being held in contempt of court, being forced to pay a monetary fine, and even being charged with a criminal offense. If you were recently accused of domestic violence or want to ensure that you do not run afoul of the law in complying with your own injunction, you should consider speaking with an experienced Seminole domestic violence lawyer who can help protect your legal interests.
Confirming Compliance with Court Orders
After a court issues a final domestic violence injunction, it will serve the respondent with an Order to Appear within 30 to 45 days. At this hearing, a judge will then be tasked with confirming that a respondent has complied with all court ordered obligations, including:
Attending a batterers' intervention program;
Refraining from contact with the petitioner;
Paying child support;
Participating in substance abuse treatment or counseling; and
Surrendering any firearms in his or her possession.
During this hearing, a court will also review any safety or time sharing considerations and may schedule additional follow-up meetings.
Enforcing Injunctions
If a court determines at this, or a subsequent hearing, that a respondent has violated a domestic violence injunction, it can enforce that order in a few different ways, including through civil or criminal contempt proceedings and monetary fines. However, violating provisions related to visitation and child support do not generally result in criminal contempt sanctions, but will instead be enforced through civil contempt proceedings, which are intended specifically to mandate compliance with an injunction and not to impose punishment. Generally, determining whether to hold a respondent in contempt of court for violating a domestic violence injunction depends on whether that individual intentionally failed to comply with the court order.
Alternatively, the state attorney could also choose to prosecute the violation as a criminal offense, as Florida residents who willfully violate an order of protection can be charged with a first degree misdemeanor, which comes with a one year jail sentence. If, however, the individual in question has two or more prior convictions on his or her record for violating a domestic violence order of protection, and then commits a third violation against the same victim, that individual can be charged with a third degree felony. Third degree felony crimes are punishable by up to five years imprisonment. A person can even be charged with burglary for entering his or her own home if an injunction includes orders to refrain from entering the premises.
An Experienced Seminole Domestic Violence Lawyer
If you were recently accused of domestic violence or have been charged with violating an order of protection, please contact Reep Coleman & Stubbendorff at 727-330-6502 to speak with a reputable Florida domestic violence attorney about your legal options. You can also reach a member of our team by sending an email to justin@reeplawfirm.com.
Resource:
lcourts.org/content/download/218172/1974978/DV-Benchbook-2017-FINAL-051917.pdf
https://www.reeplawfirm.com/who-can-file-a-domestic-violence-injunction-in-florida/