Final Domestic Violence Injunctions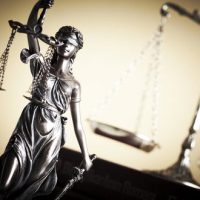 After a petitioner has filed a request for a domestic violence restraining order, a Florida judge will decide whether to issue a temporary injunction, also known as an ex-parte order. If a court decides to grant a temporary injunction it will schedule a hearing to determine whether the restraining order should be made "final." In fact, even if a judge decides to deny an ex-parte injunction, he or she can still order a hearing on the issue of a permanent order. The results of these hearings can have far-reaching consequences for both parties, so if you were recently accused of domestic violence or were served notice of a temporary ex-parte injunction, you should strongly consider contacting an experienced Seminole domestic violence attorney who can help protect your interests.
Notice and Hearing
Florida courts are required to hold a hearing within 15 days of ordering an ex-parte domestic violence injunction. It is, however, possible to extend this deadline, but only if a court officially grants a continuance of the hearing, which it will only do if one of the parties can show good cause for the delay. In the event that a hearing is delayed, the temporary injunction in place will remain in full force and effect until the hearing.
Final Injunctions
At the hearing, a judge will officially decide whether the petitioner in question is the victim of domestic violence or has reasonable cause to believe that he or she is in imminent danger of becoming a victim. If evidence of such danger does exist, the judge will issue a final injunction that:
Restrains the respondent from committing any further acts of violence;
Awards the petitioner the exclusive use of a shared dwelling;
Excludes the respondent from the petitioner's home;
Provides the petitioner with sole custody of the parties' children;
Establishes temporary support for the petitioner and any minor children;
Requires the respondent to participate in counseling, treatment, or a batterers' intervention program or certified domestic violence center; and
Forbids the respondent from possessing a firearm.
Once a final order is issued, the respondent will be required to appear before the court within 30 to 45 days, where that individual will need to confirm that he or she is in compliance with all court ordered obligations.
Modifying a Restraining Order
The terms of final domestic violence injunctions remain in effect until the restraining order expires. It is also possible, however, to amend the terms of the injunction before this date, as both parties are allowed to petition the court for the order's modification or dissolution, at any time. Similarly, petitioners are permitted to ask that a court extend the injunction past its deadline. Generally, family law courts have broad discretion when deciding to extend a final domestic violence restraining order.
Call Today for Help with Your Case
Violating a domestic violence injunction can be charged as a criminal offense, so if you were recently accused of domestic violence or received notice of a hearing, please call 727-330-6502 to speak with a member of the dedicated domestic violence legal team at Reep Coleman & Stubbendorff today.
Resource:
flcourts.org/content/download/218172/1974978/DV-Benchbook-2017-FINAL-051917.pdf
https://www.reeplawfirm.com/the-consequences-of-defying-a-domestic-violence-injunction/