COVID-19 and Domestic Violence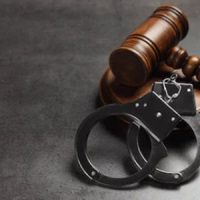 Like the rest of the country, many Florida residents are waiting out the COVID-19 pandemic as best as they can. Unfortunately, this has proven to be a difficult endeavor for many who are required to stay at home or who have lost their jobs as a result of the economic downturn. While it is hard to gauge the full impact that COVID-19 will have on Americans going forward, the effects of the illness and mandatory quarantine are already being felt by many. For instance, since the beginning of the pandemic in early March, there has been a substantial increase in the number of domestic violence calls being made to law enforcement. While many of these calls may be legitimate, some are undoubtedly the result of shortened tempers, general anxiety, and even alcohol consumption (which has also increased across the state).
Those who find themselves on the wrong end of a domestic violence accusation in these situations face serious consequences, even if the allegations were frivolous. To ensure that your own interests are represented after a domestic violence accusation, please call an experienced Seminole domestic violence lawyer who can walk you through your legal options.
Domestic Violence in Florida
Under Florida law, domestic violence is defined as the use of unlawful force against a family or household member. However, for a court to order a domestic violence injunction, the force doesn't necessarily need to be physical, but includes psychological and emotional abuse in the form of verbal threats, as long as those actions result in a reasonable fear of physical harm. Whether or not an accusation includes allegations of physical harm or threats, a person could face the issuance of a domestic violence injunction that can severely limit where they live and with whom they can communicate.
Increasing Rates of Domestic Violence
With unemployment rates on the rise and many people struggling with the limitations of quarantine, domestic violence calls have unsurprisingly increased across the state. In most cases, these calls result in an arrest, even if the initial accuser immediately recants his or her testimony. Typically, arrests are followed by a petition for a restraining order, which almost always include a no-contact order with the alleged victim.
Domestic Violence Injunctions
While no one ever wants to spend time in jail, any amount of time spent in custody is even more dangerous now than ever, as it comes with the risk of further exposure to the coronavirus. Even those who are not sentenced to any jail time, are usually the recipient of at least a temporary restraining order barring contact with the complainant. While this can always pose difficulties for the person barred from staying in the family home, it poses even more problems in the current climate, with those who have been accused of domestic violence being forbidden to stay in a home in which they have been ordered to remain quarantined.
Call Today to Learn More About Your Legal Options
Contending with domestic violence accusations can feel overwhelming, especially in the current situation. You do not, however, have to go through these trials alone. Please call 727-330-6502 today to speak with dedicated Seminole domestic violence lawyer Justin Reep at Reep Coleman & Stubbendorff about your case.
Resources:
psychologytoday.com/us/blog/making-sense-chaos/202005/why-the-increase-in-domestic-violence-during-covid-19
fox4now.com/news/coronavirus/domestic-violence-calls-rising-during-covid-19-pand
https://www.reeplawfirm.com/evaluating-a-domestic-violence-incident-report/