Evaluating a Domestic Violence Incident Report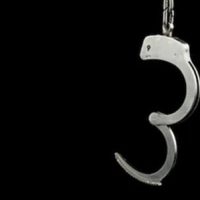 The consequences of a domestic violence allegation can be serious, so most individuals who have been accused of this type of crime are strongly encouraged to retain an experienced Seminole domestic violence lawyer who can help protect their rights and interests. One of the first and most important things that an attorney will do in these cases is to begin conducting a thorough investigation into the allegations themselves, starting with the domestic incident report completed by responding police officers.
Domestic Violence Incident Reports
Under Florida law, when a police officer investigates an allegation of domestic violence, he or she is required to submit a written police report to the law enforcement agency within a certain amount of time. This is true even if the officers who respond to the scene of the alleged crime do not actually make an arrest. When drafting these reports, officers are encouraged to include a wide range of information about the offense, including:
A description of any of the parties' observable physical injuries;
The grounds for failing to arrest someone;
A list of the information provided by the 911 dispatcher;
Written statements from the victim and witnesses concerning the allegations; and
A narrative description of the incident.
For help obtaining a copy of the report made after you were accused of domestic violence, please call our office today.
Were There Witnesses at the Scene?
The information included in a police report can be used by defense attorneys to find out what actually happened on the date in question. These reports should, for instance, include information about whether there were any witnesses who saw or heard the alleged abuse occur. If there were witnesses, the report should include the names and contact information of those individuals, as well as details about whether they were interviewed.
Was There Evidence of Physical Injury?
When collecting evidence after a domestic violence call, officers should take photographs of and describe any physical injuries sustained by either the alleged victim or the defendant. Swabs and fingernail scrapings, as well as notes about the state of the parties' clothes (i.e. whether there were rips, tears, or signs of blood) can also be used to either substantiate or refute a claim of domestic violence.
Does the Physical Evidence Undermine the Accuser's Claim?
During their investigation, law enforcement officers should include in their report a description and photographs of the scene where the alleged abuse occurred. The presence of blood or proof of an altercation, such as broken furniture or the destruction of other property can act as tangible evidence about the level of violence that actually took place immediately prior to the 911 call made to law enforcement officers.
Were You Unfairly Accused of Domestic Violence?
To schedule a private consultation with experienced Seminole domestic violence lawyer Justin Reep, please call our office at 727-330-6502 today. You can also reach a member of the legal team at Reep Coleman & Stubbendorff by filling out one of our online contact forms.
Resource:
flsenate.gov/Laws/Statutes/2018/741.29
https://www.reeplawfirm.com/timeline-of-a-domestic-violence-case/