How Criminal Charges In Pinellas County Can Impact You In Family Court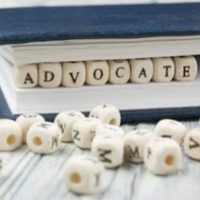 Family court deals with some of the most sensitive legal issues. In addition to impacting your relationship with your spouse, children, and other family members, these proceedings can also negatively affect your rights regarding money and property as well. If you are facing any type of criminal charges in Pinellas County or have previously been convicted, our Seminole criminal defense attorney wants you to be aware of what is at stake.
Family Law Matters That Could Be Impacted By Criminal Charges
Facing any type of criminal charges in Pinellas County is a serious matter. Simply being accused of a crime could jeopardize your job, your reputation in the community, and your relationships with friends and family members. If convicted, you could be facing fines, heavy court costs, and a potentially lengthy jail sentence. Criminal charges can also affect you in Pinellas County Family Court proceedings. Ways in which your charges could be used against you include:
In divorce: Criminal activity was once grounds for filing for divorce. Under the Florida Statutes, your spouse no longer needs to list your charges to justify ending your marriage but criminal behavior on your part could entitle them to a greater share of marital property and assets, such as homes, cars, and money in bank accounts. This is particularly relevant if your charges or the behavior you are accused of negatively impacted your marital finances.
In child custody proceedings: Florida family court judges typically favor child time sharing plans, which allow both parents to play an active and engaged role in the child's life. However, the child's safety and best interests are a top priority in these proceedings. Allegations of criminal conduct could impact your parental rights, preventing you from seeing your child now and in the future.
In regards to child support: If you do have children, you will likely be ordered to pay child support. This is true regardless of whether you see them and your current financial status, including if you lost your job due to your criminal charges. Failing to pay could result in parole violations and a warrant being issued against you. It could also result in seizure of certain benefits and any money you do have in financial accounts.
In an adoption: Having a criminal record will likely be an issue if you ever decide to foster or adopt a child.
Get Our Pinellas County Criminal Defense Attorney On Your Side
The best way to prevent criminal charges from impacting your rights in family court matters is to take the steps needed to clear your name and avoid a conviction. Getting our Pinellas County criminal defense attorney on your side is an important first step.
At Reep Coleman & Stubbendorff, we provide the strong legal defense you need during this difficult time. If you have already been charged and convicted, we can advise you on your rights in getting your record cleared. To discuss the options in your case, call or contact our office online and request a consultation today.