Modifying Domestic Violence Injunctions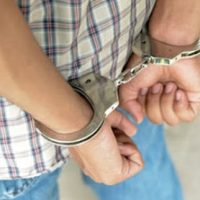 In Florida, domestic violence restraining orders can be modified or dissolved by either of the parties involved. Doing so, however, can be difficult, so if you were wrongly accused of committing an act of domestic violence, it is important to speak with an experienced Seminole domestic violence lawyer about the legal procedures required when attempting to modify or dissolve an injunction.
Motion for Modification
Regardless of whether the original petitioner or the respondent requests a modification of a domestic violence restraining order, the requesting party must file an official motion. At this point, the court will schedule a hearing and the other party will be notified of the petitioner's request, as well as the date of the hearing. At this hearing, the party requesting the modification must be able to provide proof of a change in circumstances that would justify the modification.
If a motion is considered legally sufficient, the court will be barred from summarily denying the motion unless they hold a hearing or provide an explanation for the denial. Otherwise, courts generally have broad discretion when it comes to modifying injunctions and so will only be forced to reverse their decision if there is evidence of an abuse of discretion.
Extending an Injunction 
Hearings to determine whether the extension of a domestic violence injunction is appropriate can be based on either a motion or an ex-parte communication with the judge. In either case, however, the party requesting the extension will not be required to provide evidence of a new act of violence on the respondent's part, but need only demonstrate that a continuing fear exists and that his or her fear is reasonable considering the circumstances. When determining whether this burden of proof has been met, courts can consider:
The circumstances leading to the award of the original restraining order; and
Subsequent events.
For help defending yourself against a request to extend your restraining order, please contact our legal team today.
Dissolving Domestic Violence Injunctions
In Florida, injunctions can also be dissolved at any time, and by either party. As when filing a motion to modify a restraining order, the requesting party must provide notice to the respondent, after which an evidentiary hearing will be held on the matter. At the hearing, the respondent must be given the opportunity to present evidence, including any proof of false allegations levied at the original injunction hearing. The petitioner will also be required to provide proof of a change in circumstances before a court will dissolve a domestic violence injunction.
If a restraining order is dissolved, the respondent will no longer be required to comply with the terms of the previous injunction. For this reason, judges cannot later attempt to reinstate the order on their own motion or hold the former respondent in contempt for failing to comply with the motion's terms.
An Experienced Seminole Domestic Violence Lawyer
At Reep Coleman & Stubbendorff, we work diligently to help our clients defend themselves against unfair allegations of domestic violence. Please call our office at 727-330-6502 to set up an initial consultation with experienced domestic violence lawyer Justin Reep. You can also reach a member of our team by sending an email directly to justin@reeplawfirm.com.
Resource:
flcourts.org/content/download/218172/1974978/DV-Benchbook-2017-FINAL-051917.pdf
https://www.reeplawfirm.com/electronic-stalking-in-domestic-violence-cases/