Police Crack Down On Street Racing In Pinellas County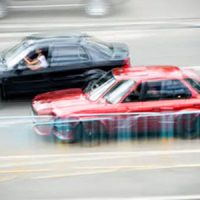 Illegal street races take place in cities across the country. These disrupt traffic, break numerous laws, and can result in serious personal injuries. After a fatal street racing accident in St. Petersburg, local police say they are cracking down. Our Seminole criminal attorney explains more about the incident and the penalties you could face under Florida law.
Father, Two Others Charged After Street Racing Claims Life of Local Boy
Street racing has been a popular counterculture activity for decades. From James Dean to the more recent Fast and Furious franchise, it has a loyal following both among car enthusiasts and people who enjoy the frenetic environment surrounding these events. However, while it is often glamourized in the media and among celebrity drivers, it does pose serious risks.
A 13-year-old was recently killed in a street racing accident in St. Petersburg. According to a February 2023 WTSP News report, the boy was attending a street racing event on 28th Street North near 110th Avenue North with his father. As he attempted to cross the street, he was struck by a motorcycle going in excess of 100 miles per hour. Sadly, he was killed in the crash, while the motorcyclist and a bystander both suffered injuries.
In the weeks following, police began a search to find those involved. The owner of the motorcycle and the driver involved in the race both turned themselves in to the Pinellas County Police. They face multiple criminal charges, including vehicular homicide and illegal street racing. The father of the boy also faces charges, which include child neglect and attending a street race as a spectator.
Street Racing A Serious Crime In Pinellas County
Police state that street racing has always been a problem in our area. However, it is becoming more popular and coordinated due to social media, which drivers, promoters, and others use to advertise the illegal events. In light of the recent tragedy, law enforcement agencies throughout the area are cracking down on offenders.
Under the Florida Statutes, you can face serious criminal charges for having anything to do with an illegal street racing event. This includes:
Participating in local street or drag races;
Performing stunts or getting into any type of contest or exhibition involving other motorists;
Organizing or promoting street racing events;
Attending a street race or supporting it in any other way.
Criminal penalties for street racing in Pinellas County are harsh. They include fines of up to $3,000, impoundment of your vehicle, suspension of your driver's license, and a jail sentence of a year or longer. This is in addition to other traffic infractions or criminal charges you may face in the event of an accident.
Get A Strong Legal Defense From Our Seminole Criminal Attorney
Criminal charges for street racing in Pinellas County are a serious matter. Get the strong legal defense you need at the Reep Law Firm. To request a consultation with our Seminole criminal attorney, call or contact our office online today.
Sources:
imdb.com/title/tt0232500/
wtsp.com/article/news/crime/st-pete-men-arrested-street-racing-motorcycle-deadly-teen-crash/67-25189dc9-e624-49a2-bab8-288e6fbf681f
leg.state.fl.us/statutes/index.cfm?App_mode=Display_Statute&URL=0300-0399/0316/Sections/0316.191.html