Property Crimes In Pinellas County, No Minor Matter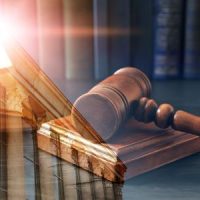 Pinellas County comprises many full and part-time residents, as well as tourists who visit local beaches throughout the year. Despite the large numbers of people, it is generally a safe community. However, property crimes are a common problem. Whether you live here or visit on vacation, it is important to be aware that these are no minor matters. Our Seminole criminal attorney explains more about these crimes and the serious penalties you could be facing.
Property Crime In Pinellas County  
According to Neighborhood Scout, nearly 3,000 property crimes in Pinellas County happen each year. That averages to roughly 250 per month. More than 2,200 of these occur in Clearwater alone, costing homeowners, businesses, and local governments significant amounts of money in terms of security, replacements, and repairs.
Property crimes are often thought of as less serious than more violent offenses. However, due to the damage they cause, they are taken just as seriously under state and local laws. Among the common types of property offenses in Pinellas County that could result in criminal charges include:
Burglary of outdoor furnishing and other items of value;
Stolen bikes and vehicles;
Arson;
Vandalism;
Graffiti and any type of defacing property;
Trespassing.
Penalties For Property Crimes In Pinellas County
Facing criminal charges for burglary or other types of theft crimes is an obviously serious situation. Depending on the value of the items stolen, whether you had a weapon or a victim was present, and any past criminal record you have, you could be facing serious jail time. The same goes with arson. As it could potentially impact public safety, penalties upon conviction have the potential to be severe.
Vandalism, graffiti, and trespass may seem like more minor matters, but they can also result in serious penalties under the Florida Statutes. Classified as criminal mischief, these types of crimes impact home values and the appearance of the community, therefore police and prosecutors take a tough stance against them. As with theft crimes, a conviction will result in a permanent criminal record and penalties depend on the value of the item damaged:
Less than $200: Classified as a second-degree misdemeanor crime, penalties include a $500 fine and up to 60 days in jail.
Between $200 and $1,000: As a first-degree misdemeanor offense, penalties include a $1,000 fine and up to one year in jail.
Over $1,000, or if the crime disrupted business or public services: As a felony offense, you could be facing up to $5,000 in fines and 15 years in prison.
Discuss Your Charges With Our Pinellas County Criminal Defense Attorney 
Property crimes are a serious matter in Pinellas County. In addition to a criminal record, you could be facing penalties that include heavy fines and a potential jail sentence. To discuss your charges and how we can help in building a strong legal defense, reach out to The Reep Law Firm. Call or contact our Seminole criminal attorney online today to request a consultation today.
Sources:
neighborhoodscout.com/fl/clearwater/crime#:~:text=The%20chance%20of%20becoming%20a,and%20towns%20of%20all%20sizes.
leg.state.fl.us/Statutes/index.cfm?App_mode=Display_Statute&Search_String=&URL=0800-0899/0806/Sections/0806.13.html