Raid Results In Arrest Of Four People On Drug Trafficking In Pinellas County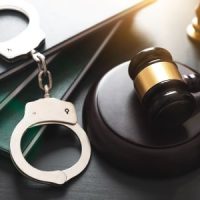 Local police take their jobs seriously when it comes to pursuing people for drug crimes in Pinellas County. They conduct lengthy investigations, gathering the evidence needed to obtain a warrant. Once they make an arrest and have suspects in custody, prosecutors are aggressive in making charges stick. Four people were recently arrested in a drug raid in Pinellas County and face potentially lengthy jail sentences as a result.
Local Suspects Charged With Drug Sales and Trafficking
Pinellas County Sheriff's Narcotics detectives arrested four local people after obtaining search warrants and conducting surprise raids at two separate residences. All of the suspects detained now face serious charges related to drugs sales and/or trafficking. According to a September 18, 2021 Tampa Bay News report, while the suspects and their crimes were not all directly related, all of them did live in the town of Oldsmar.
At the first location, police apprehended twin brothers after seizing close to 70 pounds of marijuana, along with an abundance of edibles, THC cartridges, prescription Adderall, alprazolam (Xanax), and an assortment of guns and cash. During the raid, they uncovered an additional person involved in the operation and arrested him as well. All the suspects face gun charges along with charging them all with  possession of cannabis and trafficking in oxycodone, cocaine, and MDMA.
After the men were placed in custody, another raid was conducted at a nearby apartment complex. There, they arrested a 19-year-old girl, who had advertised being in possession of large amounts of illegal drugs on social media. She is currently facing charges of sales and possession of a controlled substance, trafficking in MDMA, oxycodone, and cocaine, as well as an assortment of firearms charges.
Drug Sales and Trafficking Penalties In Pinellas County
Florida takes a tough stance when it comes to prosecuting drug offenses. Depending on the specific drug, which is divided into different categories or drug classifications under the Florida Statutes, penalties may include:
For possession of a Schedule 1 drug such as heroin or LSD, penalties include fines up to $10,000 and up to 30 years in jail;
For cocaine, marijuana, illegally obtained prescription medication, and other substances, penalties include fines up to $5,000 and up to a five year prison sentence;
For trafficking in controlled substances, penalties vary but are generally more severe. Depending on the type and quantity, you could be facing fines up to $50,000 and up to life imprisonment.
Bear in mind that with drug trafficking charges and similar offenses, mandatory minimum sentencing applies. This means that you will be required to complete your full sentence, with no early probation or time off for good behavior.
Contact an Attorney for Help
To protect yourself against the potentially harsh penalties for drug sales and trafficking, reach out to Reep Coleman & Stubbendorff right away. Call or contact our Seminole criminal attorney online today to request a consultation.
Resource:
tbnweekly.com/pinellas_county/crime_crashes_fire/article_57c1bf34-18b5-11ec-852b-67ed1540fb8d.html