Four Common Reasons For Getting A Divorce In Seminole And How They Can Impact Your Divorce Case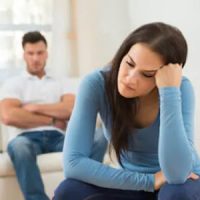 Every marriage is as different as the individual spouses involved. There are a variety of reasons why problems may arise, which can turn the idea of filing for a divorce in Seminole into a reality.  The following outlines five of the most common reasons marriages fail and how it could end up impacting your divorce proceedings.
Irreconcilable Differences
According to the National Institutes of Health (NIH), irreconcilable differences between the spouses is the most common cause for filing for divorce. This means that there are problems that exist in the relationship that the couple is unable and unwilling to successfully resolve.
In cases of irreconcilable differences, divorce can often be resolved amicably. This is provided there are no deep feelings of animosity or disagreements over money, property, and custody of children, which could extend the time it takes to get a final order.
Adultery
This is another common cause of divorce and one of the most painful situations to deal with. Even if the couple attempts to reconcile and put the incident behind them, broken trust can continue to create problems in the relationship. Under the Florida Statutes, adultery is no longer listed as 'grounds' for divorce, but it could still impact these proceedings. If they spent money on the affair, you may be entitled to a greater portion of marital property and assets. However, if you were the one who had an affair, it could negatively impact your rights in these proceedings.
Money/Financial Issues
Money is a common cause of arguments between couples and a leading factor in many breakups. It is also one of the major issues that you will need to resolve in your divorce proceedings. When filing for divorce through the Pinellas County Family Court all marital property and assets you earned, acquired, or otherwise accumulated over the course of your marriage will need to be divided between you and your spouse. If you disagree over finances in general, reaching agreements could require lengthy negotiations.
Domestic Violence
Domestic violence in Seminole is an unfortunately common problem and can take a variety of forms. In this situation, your top priority needs to be protecting yourself and your children. Our Seminole divorce attorney can assist you in obtaining an Injunction for Protection Against Domestic Violence, otherwise known as a restraining order. This can give you full rights to the marital home and full custody of children while requiring your spouse to provide regular financial support. They may also be required to attend counseling and report in with the court regularly to monitor their progress. If they attempt to contact you or violate the restraining order in any way, they could face immediate arrest.
Contact Us Today for Help
Making the decision to get a divorce is never easy but Reep Coleman & Stubbendorff is here to help. To discuss your case and the options available, reach out and call or contact our Seminole divorce attorney online to request a confidential consultation today.