What Are Crimes Of Opportunity?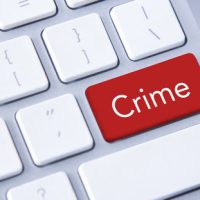 Some crimes are committed in the spur of the moment. Known as crimes of opportunity, they do not involve any advance planning on the part of the accused. Others are premeditated criminal acts in which the alleged suspect made preparations ahead of time. There is a major difference between these two types of crimes in Florida and the criminal charges you could be facing as a result. Our Pinellas County criminal defense attorney explains these differences and how they impact your case.
Residents Warned Against Burglary and Other Crimes Of Opportunity In Clearwater Area
A March 25, 2021 CBS Local News report states that police are warning residents of Clearwater to be alert regarding an increase in crimes of opportunity in their area. These are crimes in which the perpetrator takes advantage of a particular situation, generally with no advance plans to go out and commit an illegal act.
Acts of vandalism, assault, and battery can all occur as crimes of opportunity, but burglaries are among the most common of these types of crimes. According to the news report, a rash of burglaries attributed by law enforcement as crimes of opportunity have occurred in neighborhoods throughout Clearwater, resulting in lost property and other damages. While police have descriptions of several suspects, they have not made any actual arrests. They claim that burglars are taking advantage of a lack of precautions, such as residents leaving car doors unlocked, having money or valuables in plain sight, or leaving sports equipment, bicycles, or package deliveries unattended on porches or in yards.
Defenses To Crimes Of Opportunity
Regardless of your motives or how it happened, burglary and other common types of crimes in Clearwater can leave you facing serious penalties under the Florida Statutes. However, crimes of opportunity are often considered somewhat less severe than those in which your actions were premeditated or planned in advance.
As in any situation in which you find yourself on the wrong side of the law, it is important to get an experienced criminal defense attorney on your side right away. Common defenses that can be used in crimes of opportunity include:
You were misidentified as the suspect;
You were forced or pressured into committing the crime;
You were unaware that you were committing a crime or the consequences of your actions;
You had a momentary lapse of judgment, in which you acted contrary to your usual character.
Other than being misidentified as the suspect, the other defenses listed above are not likely to result in your charges being dropped. However, they can result in a lesser criminal charge and less severe penalties, with the possibility of pretrial intervention to avoid a criminal record.
Let Us Help You Today
When facing any type of criminal charges, you need an experienced Seminole criminal defense attorney working on your side. To speak with a member of our legal team about your case, call or contact Reep Coleman & Stubbendorff online and request a consultation today.
Resource:
tampa.cbslocal.com/2021/03/25/crimes-of-opportunity-clearwater-sees-recent-increase-in-burglaries-1/