Appealing A Criminal Conviction In Seminole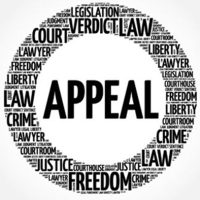 Being convicted on any type of criminal charges in Seminole is a serious matter. Even relatively minor crimes can carry serious penalties, including heavy fines, court costs, and a potential jail sentence. A conviction will also result in a permanent criminal record that will follow you for the rest of your life, potentially preventing you from obtaining jobs, an education, or even housing. The best strategy to prevent these penalties is to have an experienced Seminole criminal defense attorney on your side. If you have already been convicted, it is important to be aware of your rights regarding filing an appeal.
Filing A Criminal Appeal In Florida
Criminal court processes in Seminole are dictated by the Florida Rules of Criminal Procedure. Serious misdemeanor crimes and felony offenses generally follow these steps:
You are formally arrested by the police;
Within 72 hours, you have your first appearance before a judge, at which bail may be arranged;
Within 30 to 90 days, you will be formally charged with a crime;
In some cases, your attorney may be able to arrange for pretrial intervention or some other resolution to the case;
If no other resolution is available, your criminal case proceeds to trial;
Motions to suppress evidence or other legal arguments may be presented before the judge;
The judge makes a ruling or the jury reaches a verdict in your case.
If you are convicted of your charges, the judge will determine your sentence. At this point, you will be informed of your right to file an appeal. You now have thirty days to gather evidence that shows some type of legal error was committed in your case.
When You Can File An Appeal
Appealing a criminal conviction handed down through the Pinellas County Criminal Courts is no easy thing. To protect yourself and your rights in filing an appeal, you need to get a Seminole criminal law attorney experienced in these types of matters on your side right away.
A criminal appeal may be filed if there was some type of error that either violated your rights or went against the rules of criminal procedure in Florida. Acceptable reasons for filing an appeal in Seminole criminal cases include:
The judge who issued a warrant for search and seizure of your property lacked probable cause;
The prosecuting attorney failed to follow proper criminal court procedures, such as failure to submit to discovery and withholding evidence;
Your original attorney failed to provide proper legal representation or did not act in your best interests;
The jury was not properly instructed by the court on factors in your case or what was required for reaching a verdict;
The judge made an error of law in reaching a judgment;
The sentence imposed exceeds maximum standards allowed under state law.
Let Us Help You Today 
At Reep Coleman & Stubbendorff, we act as a strong legal advocate on your side in helping to prevent a criminal conviction and filing criminal appeals as needed. To discuss your case and how we can help, call or contact our Seminole criminal attorney online and request a consultation today.