Pretrial Intervention and Sentencing Alternatives In Seminole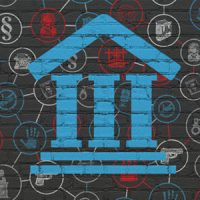 Even relatively minor criminal charges in Seminole can result in serious penalties. Heavy fines, mandatory probation, and a potentially lengthy jail sentence are all common. To protect yourself, it is important to get an experienced Seminole criminal defense attorney on your side. In addition to taking the actions needed pre-trial to prevent a criminal conviction, we can also help guide you in any sentencing alternatives that may be available.
Florida's Pre-Trial Intervention Program
Pretrial Intervention, or PTI, is a program that can help people accused of relatively minor crimes avoid serious penalties and a permanent criminal record. Under Section 948.08 of the Florida Statutes, any first time offender, or a person who was previously convicted of not more than one nonviolent misdemeanor, currently facing a misdemeanor charge of a felony of the third degree may be eligible to enter PTI based on the approval of the following:
The PTI program administrator;
The prosecuting attorney in the case;
The judge who presided at the initial appearance hearing;
Any victims of the alleged crime.
As the name implies, PTI is negotiated before going to trial and helps you avoid future criminal hearings. It also avoids being found guilty or not guilty. Instead, the status will read 'adjudication withheld'. While it will still appear on your criminal record, it is not anywhere near as damaging as a conviction can be and protects you against potentially serious penalties, including jail time.
With PTI, you will generally be ordered to obtain alcohol and drug counseling or anger management classes while fulfilling community service requirements and checking with the court regularly. Provided you meet all the terms of your PTI agreement, no further action will be taken against you. Eventually, you may request that the matter be expunged from your permanent record. PTI is often used in DUI cases and in non-violent offenses, such as drug crimes and petty theft.
Sentencing Alternatives In Seminole Criminal Cases
In addition to PTI, there are also sentencing alternatives in Pinellas County that may be available in more serious types of criminal cases. These can allow you to continue working and providing for your family while you await hearings and complete your sentence. They include:
Supervised Release on Recognizance (SROR): Rather than spending your time sitting in a jail cell while you await trial, supervised release is available for certain non-felony offenders;
Continuous Alcohol Monitoring (CAM): Portable blood alcohol content (BAC) testing devices ensure compliance with zero alcohol requirements;
Day Reporting: This allows you to complete a jail sentence by meeting mandatory community service instead.
GPS Monitoring: This allows the court to monitor your activities at home rather than requiring you to serve time in county jail.
Contact Us Today for Help
If you are charged with a crime, Reep Coleman & Stubbendorff can advise you on pretrial intervention programs and sentencing alternatives that may be available in your case. Call or contact our Seminole criminal defense attorney online to request a consultation today.