Criminal Charges And Penalties For Hit And Run In Pinellas County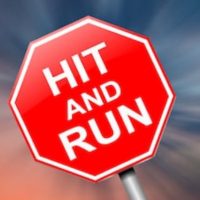 Being involved in a car accident is a serious matter. As the at-fault driver, you could be held liable for injuries and property damages victims suffer as a result. You could also face costly traffic citations or possible criminal charges. To avoid these repercussions, it is not uncommon for drivers to attempt to flee the scene. Our Seminole criminal attorney explains penalties you could face as a result.
Common Reasons Behind Hit And Run Accidents
A local woman recently turned herself in to police after a hit-and-run accident in Seminole involving a bicyclist. According to a July 31, 2023 Tampa Bay News Weekly report, the accident happened around 4:00 a.m. in the 1700 block of 66th Street.
Police state that the driver was traveling southbound when she struck the bicyclist, who was traveling in the opposite direction. The driver then failed to stop at the scene or render aid, as required under the Florida Statutes. Unfortunately, the 38-year-old bicyclist died as a result of his injuries.
What causes motorists to flee the scene rather than stop to help and accept responsibility? Usually, it can be traced to one of the following reasons:
They were unaware of the seriousness of the situation or having actually struck someone;
They panicked and fled;
They were under the influence of alcohol or drugs or engaged in other illegal behavior at the time;
They have outstanding warrants or are otherwise hoping to evade police.
Penalties For Hit And Run Drivers In Seminole
According to the Florida Department of Highway Safety and Motor Vehicles (FLHSMV), an average of more than 100,000 hit-and-run accidents happen throughout the state each year. These claim the lives of more than 250 people while leaving thousands of others suffering serious injuries. While at-fault drivers hope to avoid responsibility by fleeing the scene, the fact is that many end up being apprehended.
Police reports, video surveillance footage, testimony from witnesses, and tips from the general public all play a role in investigating hit-and-run cases. Once the driver is identified, they can face serious criminal charges and penalties, based on the circumstances surrounding the crash:
A hit-and-run resulting in property damage only can result in misdemeanor charges, with penalties that include $500 in fines and up to a 60-day jail sentence;
For accidents resulting in personal injuries, the driver could face second or third-degree felony charges, resulting in fines up to $5,000 and up to 5 years in prison.
In cases such as the above, where a hit-and-run accident results in fatalities, the driver could face first-degree felony charges, fines of up to $10,000, and up to 30 years in prison.
Contact Our Pinellas County Criminal Attorney 
Being the at-fault driver in a hit-and-run accident can leave you facing serious criminal penalties. To get the strong legal defense you need, reach out to the Reep Law Firm. Call or contact our Seminole criminal attorney online and request a confidential consultation to discuss your options today.
Sources:
tbnweekly.com/pinellas_county/crime_crashes_fire/article_c797dcf2-2fcf-11ee-84ab-f30aa58e7cdf.html
leg.state.fl.us/Statutes/index.cfm?App_mode=Display_Statute&URL=0300-0399/0316/Sections/0316.063.html
flhsmv.gov/2023/02/01/hit-and-run-crashes-on-florida-roads-average-over-103000-per-year-drivers-urged-to-stay-at-the-scene/#:~:text=However%2C%20in%20 Florida%20for%20the,and%20266%20fatalities%20last%20year