Stop On Red To Reduce Pinellas County Car Accident Risks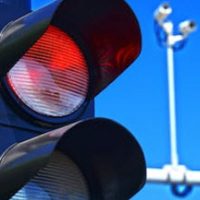 Dealing with local traffic can be frustrating. In the rush to reach their destination and in wanting to save a few minutes in travel time, drivers may be tempted to speed up at intersections. Running red lights, racing to get through a yellow light, and rolling through stop signs are common behaviors that, unfortunately, pose major hazards to other motorists. National Stop On Red Week raises awareness of the risks.
National Stop On Red Week Raises Awareness Of Hazards of Red Light Running
Each year during the month of August, the National Coalition for Safer Roads hosts Stop On Red Week. It raises awareness of the hazards of red light running, which is a common cause of car accidents in Seminole and throughout Pinellas County.
By partnering with other national agencies and local and state public safety officials, Stop On Red Week emphasizes how dangerous intersections can be and the importance of heeding traffic signs and signals. It encourages drivers to be more cautious not only in stopping at red lights but in taking the following precautions as well:
Slowing down when lights change to yellow, rather than rushing to get through the intersection;
Waiting until the light has changed to green before moving forward, rather than inching into the intersection seconds ahead;
Yielding the right of way at areas where right on red is allowed;
Coming to a complete stop at stop signs and waiting several seconds prior to proceeding.
Red Light Running A Common Cause Of Car Accidents
Red light running is one of the most common and dangerous reckless driving behaviors. According to the Insurance Institute for Highway Safety (IIHS), it claims the lives of more than 1,000 people each year while leaving tens of thousands of other drivers and passengers suffering serious personal injuries.
Failing to stop or yield right away at intersections is against the law and increases the likelihood of rear-end crashes, side-impact or t-bone collisions, and head-on car accidents. In addition to endangering motorists, red light running also puts motorcyclists, bicyclists, and pedestrians at risk and is a common contributing factor in multi-vehicle truck accidents. Other reckless driving behaviors that often play a role in red light-running car accidents in Pinellas County include:
Speeding and going too fast for conditions;
Tailgating, improper passing, and other aggressive driving behaviors;
Distracted driving, such as changing GPS, talking on cellphones, or texting;
Driving under the influence of alcohol or drugs.
Our Pinellas County Car Accident Lawyer Helps You Get Compensation
Red light running, rushing through intersections, or getting a jump on green lights are all dangerous behaviors that increase the risk of car accidents in Pinellas County. If you or someone you love suffers serious personal injuries as a result, you have the right to hold the at-fault driver accountable. To get the compensation you need to recover, request a consultation with the Reep Law Firm. Call our experienced Seminole car accident lawyer or contact us online today.
Sources:
ncsrsafety.org/stop-on-red-week-2023/#:~:text=National%20Stop%20on%20Red%20Week,related%20to%20red%2Dlight%20running.
iihs.org/topics/red-light-running