Domestic Violence Injunctions Based on Allegations of Elder Abuse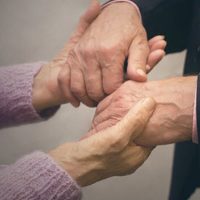 In Florida, there are actually a number of different types of domestic violence restraining orders. The courts, for example, offer injunctive relief specifically to elderly individuals who have raised allegations of elder abuse by a family member or caregiver. Unfortunately, these types of allegations, when unfounded, can have serious consequences for those who were wrongly accused, making it especially important for those who have received notification of a request for protection, to retain an experienced Seminole domestic violence lawyer who can help them begin building a strong defense.
Types of Injunctions
Under Florida law, courts can issue injunctions, or restraining orders, for elderly individuals who are claiming to have been the victim of domestic violence at the hands of a family or household member, which includes:
Spouses;
Former spouses;
Individuals related by blood or marriage;
Those who are living together as family; and
Individuals who have lived together in the past.
In addition to falling under one of these categories, a petitioner must also be able to establish that he or she is currently residing with or has resided with the accused in the past. Besides, filing requests for injunctive relief against family members, elderly individuals can also ask the court for an order of protection from non-relative caregivers, but only in cases of repeat violence, which requires proof of at least two incidents of violence committed within the last six months. In these cases, claims can be filed against anyone who has been entrusted with the care of an elderly person, which includes relatives, volunteer or court-appointed guardians, adult household members, healthcare providers, neighbors, and health facility employees.
Petitioner Requirements
A person can only file an injunction based on elder abuse if he or she is actually elderly, which means that an individual is 60 years of age or older and is suffering from the infirmities of aging, as manifested by brain damage, advanced age, or physical, emotional, or mental dysfunction to such an extent that he or she cannot provide for his or her own needs. Furthermore, the person against whom the restraining order is being sought must satisfy the definition of a family or household member or caregiver.
Risk of Serious Harm
If a court believes, based on a petitioner's filing, that there is no risk of serious irreparable harm to an elderly individual, it must take certain steps, including:
Appointing a monitor who helps obtain additional information and eventually submits a written report to the court; and
Taking appropriate action based on the information contained in the report, up to and including setting a hearing.
If, on the other hand, a court believes that there is a substantial likelihood that an elderly petitioner is at risk of serious irreparable harm, it can take a variety of other actions, including:
Filing an abuse, neglect, or exploitation complaint with the Department of Children and Families (DCF);
Referring a case to local law enforcement agencies;
Conducting an immediate hearing; and
Entering an asset-related injunction.
To learn more about the types of injunctive relief that courts can award in domestic violence cases, please call our legal team today.
Call Today for Help with Your Case
If you were recently accused of domestic violence by an elderly relative or patient, please call Reep Coleman & Stubbendorff at 727-330-6502 today to consult with an experienced Seminole domestic violence lawyer.
Resources:
myflfamilies.com/service-programs/domestic-violence/
flcourts.org/content/download/218172/1974978/DV-Benchbook-2017-FINAL-051917.pdf
https://www.reeplawfirm.com/due-process-violations-during-domestic-violence-proceedings/