DUI and Administrative Driver's License Suspension in Florida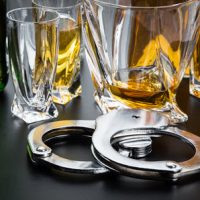 There are a number of reasons why a motorist might have his or her driver's license suspended or revoked, but most are related to unpaid traffic tickets, failing to appear at a traffic summons, or being convicted of driving while under the influence. The steps that a person is required to take in order to reinstate his or her driver's license will depend in large part on the reason for the suspension or revocation, so if your license was suspended or revoked, it is important to speak with an experienced Seminole suspended license attorney who can walk you through the process of reinstating your driving privileges.
Why Was My License Suspended?
Driver's licenses can be suspended or revoked for a variety of reasons, including because a driver:
Has unpaid traffic tickets;
Failed to appear at a traffic summons;
Accumulated too many points on his or her driving record;
Is a habitual traffic offender;
Was convicted of driving while intoxicated; or
Has an overdue child support obligation.
The duration of a driver's license suspension or revocation is dependent on the underlying traffic violation. Similarly, how a person goes about reinstating a suspended license is dictated by the reason for the suspension.
Revocation Periods for DUI
A driver's license suspension is a common consequences of driving under the influence in Florida. For instance, even first time offenders will have their licenses revoked for at least 180 days and up to one year, unless the driver caused a bodily injury, in which case, the suspension will remain in place for a minimum of three years. Second offenses, if committed within five years of the prior conviction are penalized even more harshly with a minimum five year driver's license revocation. Third offenses within ten years will result in a ten year revocation, while a fourth conviction, regardless of when the prior offenses occurred, will lead to the permanent revocation of the defendant's driving privileges.
Hardship License Reinstatement 
Florida motorists can have their driver's licenses reinstated after they have been suspended or revoked if they successfully file an application for a formal review hearing within ten days of their arrest. Those who fail to request such a hearing can still qualify for reinstatement, but must wait for at least 30 days before applying for what is referred to as a hardship license. Also known as a restricted license, hardship licenses allow motorists to drive to and from work and other business-related activities even though their licenses are technically suspended. A driver will only be eligible for a reinstatement based on hardship if he or she enrolls in an approved alcohol or substance abuse education program. It's also important to note that obtaining a restricted license becomes more and more difficult after each conviction for DUI and in some cases, a driver could be barred from reinstatement at all.
Contact Our Office Today
If you were recently arrested for driving under the influence, please call Reep Coleman & Stubbendorff at 727-330-6502 today to speak with an experienced suspended license lawyer about reinstating your driving privileges.
Resource:
flhsmv.gov/driver-licenses-id-cards/driver-license-suspensions-revocations/
https://www.reeplawfirm.com/reinstating-your-suspended-drivers-license/