Driving Under A Suspended License In Seminole? How To Avoid Criminal Charges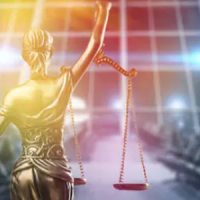 Having a driver's license plays a crucial role in getting to and from work, running errands, and taking care of family members.  Unfortunately, a driver's license suspension in Seminole can happen for a variety of reasons. When it happens, it is often tempting to get behind the wheel anyway and to downplay the potential consequences. Find out more about license suspensions, charges you could face if you continue to drive, and ways to protect yourself.
Common Reasons For A Driver's License Suspension
While taking the bus or using a ride-sharing service in Seminole is always an option, it is far less convenient or effective than being able to drive yourself. However, the Florida Department of Highway Safety and Motor Vehicles (FLHSMV) warns that there are a variety of both civil and criminal matters in which your driving privileges could be suspended. These include:
Failure to pay child support;
Failure to have automobile insurance in place;
Having an accumulation of unpaid traffic tickets;
Failure to respond to a traffic court summons;
Point accumulations due to moving violations;
Being a habitual traffic offender;
Leaving the scene of a car accident;
Being at fault for a crash that results in serious personal injuries to others;
Having a medical condition or vision problem that impacts your driving abilities;
Being convicted of certain types of drug-related offenses.
Depending on the reasons behind your suspension, you could be facing the loss of your driving privileges for anywhere from six months to several years. It is important to be aware that once your suspension period ends, your driver's license is not automatically reinstated. You will have to fill out the appropriate documents and submit them to the FLHSMV and pay any outstanding fines and reinstatement costs.
Criminal Charges For Driving On A Suspended License
Under the Florida Statutes, you could face serious criminal charges if found driving on a suspended license. These include:
For a first offense: This is a second-degree misdemeanor, resulting in fines up to $500 and up to 60 days in jail;
For a second offense: This is a first-degree misdemeanor, which carries a potential one-year jail sentence;
For a third offense: This is a felony charge, with penalties that include fines up to $5,000 and up to five years in prison.
In addition to these penalties, you also face additional license suspension time and in some cases, complete revocation of your driving privileges. To protect yourself, it is important to get an experienced criminal defense attorney on your side. If you are already under suspension, we can advise you on options such as a provisional or hardship license.
Let Us Help You Today
A driver's license suspension is a serious matter. If you are facing the loss of your license or are charged with driving while suspended, get Reep Coleman & Stubbendorff on your side right away. To request a consultation, call or contact our Seminole suspended license attorney online today.
Resource:
flhsmv.gov/driver-licenses-id-cards/driver-license-suspensions-revocations/