Financial Abuse Of Older Adults A Common Type of Theft Crime In Florida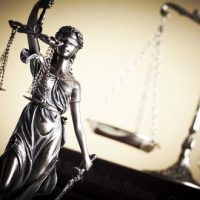 Older adult abuse and neglect is an unfortunately common problem. It is particularly relevant in Seminole, Clearwater, and other parts of Pinellas County due to our large older adult population. Aside from physical acts of violence, it also includes financial abuse. This means depriving older adults of money, property, or other assets. Financial abuse of the elderly is listed as a separate and more severe category of theft crime under Florida law and there are serious penalties associated with these charges.
Theft Of Property from Victims Who Are 65 Years or More
According to statistics from the National Institutes of Health (NIH), more than half a million people aged 60 or older report being abused or neglected each year. As most victims are too fearful or embarrassed to speak up about these incidents, experts estimate that actual numbers may be five times higher than this amount. Of the various types of abuse that are perpetrated, financial abuse is among the most common.
Family members of older adults, their friends, at-home caregivers, and employees of nursing homes or long term care facilities could easily find themselves facing these types of charges. Common types of older adult financial abuse includes:
Taking money or property from them;
Using and misusing items without their permission;
Abusing joint signatory authority on checking, savings, and other financial accounts;
Abusing debit and credit card privileges;
Forging an older adults signature on credit card applications or loans;
Cashing checks or taking other benefits intended for them.
Cases involving financial abuse can be difficult to establish and prosecute. They often from situations where the accused made gifts or authorized transactions only to have their loved ones protest and press for criminal charges.
Penalties For Financial Abuse Of Older Adults
Financial abuse is classified under the Florida Statutes separately from other types of theft crimes. As it involves actions that prey upon a vulnerable segment of the population, penalties tend to be severe:
For theft of property valued at between $300 and $10,000: This is a third-degree felony, with penalties including payment of restitution, fines of up to $5,000, and/or up to a five year jail sentence.
For theft of property valued at between $10,000 and $50,000: This is a second-degree felony, with penalties that include restitution, payment of a $10,000 fine, and/or jail time up to 15 years.
For theft of property valued at $50,000 or higher: This is a first-degree felony, with penalties that include restitution, a $10,000 fine, and a possible 30 year jail sentence.
Contact Us Today for Help
If you are facing charges of financial abuse or a theft crime involving an older adult, reach out to Reep Coleman & Stubbendorff. We act as a strong legal ally on your side, providing the professional legal representation you need to avoid a conviction. Call or contact our Seminole theft defense attorney online and request a consultation to discuss your case today.
Resource:
ncbi.nlm.nih.gov/books/NBK98784/