Federal Penalties For Robberies Involving ATMs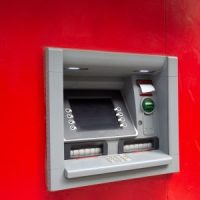 Robbery is one of the most serious types of theft crimes in Seminole. Depending on the circumstances, you could be facing felony charges resulting in heavy fines and a potentially lengthy jail sentence. When this type of crime involves automated teller machines (ATMs), penalties are even more severe.
Police Search For Suspects In Clearwater ATM Robbery
Robbery is one of the most common types of crimes in Florida. The Florida Department of Law Enforcement (FDLE) reports that close to 17,000 robbery offenses are committed each year. Due to strong security measures, banks are among the least common targets. When bank robberies do happen, it often involves ATM machines.
Local police are searching for three suspects that they claim were involved in an ATM robbery in Clearwater recently. According to a July 19, 2021 My SunCoast News report, the theft occurred just after 5 a.m. at Cadence Bank on Sunset Point Road. Detectives claim those involved, whose images appear on surveillance videos, attached a chain to a stolen pickup truck and used it to break into the ATM. They took all the cash from the drawers, abandoned the truck, and fled the scene in another vehicle. The Clearwater Police are seeking the public's help in identifying the suspects and have posted images on their Facebook page and Twitter feed.
Penalties For ATM Robbery In Pinellas County
Under the Florida Statutes, robbery is defined as the unlawful taking or attempting to take anything of value from another person through the use of force or confrontation. A felony crime, penalties include up to $10,000 in fines and up to a 15 year prison sentence. If you used a gun or were otherwise armed when committing a robbery in Pinellas County, you could end up facing life imprisonment.
While any type of robbery is a serious crime that requires a strong legal defense, you need someone experienced on your side if facing ATM robbery charges. These are prosecuted as federal crimes, which means you could be facing a federal trial, more aggressive prosecutors, and a mandatory minimum sentencing. This applies in any of the following situations:
If you robbed or attempted to rob an ATM that is part of a bank;
If you robbed or attempted to rob a freestanding ATM, located at non-bank locations;
If you robbed or attempted to rob someone using or performing required maintenance or repairs on an automated teller machine.
Federal penalties you could be facing for ATM robbery include up to a $250,000 fine and up to a 20 year federal prison sentence.
Contact an Attorney Today for Help
If you are facing charges for any type of robbery or other theft crime in Pinellas County, it is important to get Reep Coleman & Stubbendorff on your side immediately. We can help in building you a strong legal defense, protecting you against a conviction and potentially harsh penalties. To request a consultation, call or contact our Seminole theft defense attorney online today.
Resource:
suncoastnews.com/crime_crashes_fires/clearwater-police-searching-for-atm-burglars/article_cdb13b84-e8e0-11eb-b58e-b73e778b5f5f.html