Holding Police Accountable For Excessive Use Of Force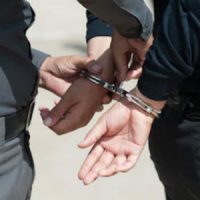 Hardly a week goes by without a report of someone being killed or seriously injured due to excessive use of force by the police. In recent years, the focus has been on racial disparity in aggressive police actions, but serious abuses can happen to anyone. If you are facing criminal charges in Seminole or the surrounding areas and feel officers used excessive use in apprehending you or making an arrest, find out how you can hold them accountable.
Justice In Policing
In an April 2021 address to Congress marking his first 100 days in office, President Joe Biden called on representatives to pass the George Floyd Justice in Policing Act by the end of May. The bill was introduced in 2020 after Floyd, a black man from Minneapolis who was accused of passing a counterfeit $20 bill, was killed when officer Derek Chauvin knelt on his neck and back for close to 10 minutes. The incident, which was caught on camera, shocked the nation and sparked riots across the country. Roughly a year later, Chauvin was finally charged and convicted of second-degree unintentional murder, third-degree murder, and second-degree manslaughter. He is currently being held in a maximum security prison while awaiting appeals.
If passed, the George Floyd Justice In Policing Act would limit qualified immunity as a defense for police officers facing excessive force charges. It would also lower the criminal intent standard used in prosecuting them for misconduct. In light of repeated abuses, individual states are also looking at ways to enforce justice in policing. The National Council of State Legislatures reports that more than a handful of bills were recently introduced in Florida involving investigations of officer-involved deaths, potential disciplinary actions, and the need for greater transparency in dealing with these problems. Unfortunately, all were struck down in early May.
Holding Police Accountable
Transforming The System is one among many civil rights groups monitoring the situation and advocating for greater responsibility among police officers. They detail the four general mechanisms available for holding police officers accountable when they use excessive force in questioning or apprehending suspects:
Community accountability: This involves citizen oversight boards and community representatives, which was a main area of focus in one criminal justice bill recently defeated in Florida.
Political accountability: This involves encouraging local, state, and national elected officials to play a greater role in putting pressure on police departments and emphasizing reforms.
Civil lawsuits: This is when victims of excessive use of force and their families file lawsuits against the police department and the officer involved, seeking compensation for the damages they suffer.
Criminal accountability: One of the major areas of current focus, this involves pressing criminal charges against officers as a result of their actions.
Let Us Help You Today
At Reep Coleman & Stubbendorff, we represent people facing criminal charges and can help you hold officers accountable for excessive use of force in making arrests. To get our Seminole criminal defense attorney on your side, contact our office attorney online and request a consultation today.
Resource:
transformingthesystem.org/criminal-justice-policy-solutions/create-fair-and-effective-policing-practices/promoting-accountability/
congress.gov/bill/116th-congress/house-bill/7120