Protecting Yourself In Pinellas County Police Encounters: When Officers Are Justified In Use Of Force In Making Arrests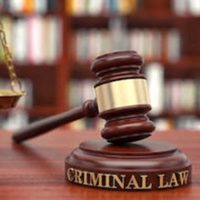 Even if you have done nothing wrong, being confronted by the police is an intimidating experience. If you are engaged in any type of illegal activity, you could easily end up taking actions that only escalate the situation. Aggressive behavior on the part of a suspect in our area recently led to a fatal officer-related shooting. In light of what happened, our Seminole criminal defense attorney wants you to be aware of when officers are justified in the use of force and the steps you need to take to protect yourself.
Use of Deadly Force Ruled As Justified in Fatal Officer-Related Shooting In Pinellas County
The Pinellas-Pasco State Attorney's office recently ruled that use of deadly force was justified in a recent fatal officer-involved shooting. According to a September 27, 2021 news report by the Tampa Bay Times, it happened during a violent altercation in Clearwater. Pinellas County deputies responded to reports of a local man who had forced his way into the home of an ex-girlfriend. The incident happened at night, while the woman was sleeping in bed with her current fiance.
They both woke up to the sound of breaking glass and called police, stating that the suspect was roaming the house with a gun. The ex-girlfriend was able to escape but the fiance was held hostage for several moments with the gun held to his head. While the suspect did eventually let the man go, he then pointed the gun at police. After repeatedly warning him to drop the weapon, three Pinellas County deputies opened fire. The suspect fired off several rounds before being fatally shot by a fourth deputy. The State Attorney's office ruled the officers acted in self-defense and were all justified in discharging their weapons.
When Police Are Authorized In The Use Of Force
The above appears to be a clear example of when police are authorized in the use of force, but the public has been outraged in cases of other officer-related shootings that seemed to lack justification. Under the Florida Statutes, officers can take whatever actions they deem necessary if a suspect poses an immediate threat to them or others or if they attempt to flee the scene of a felony.
Regardless of the circumstances surrounding the situation, it is important to know how to protect yourself when confronted by law enforcement officials. For your own safety, follow these steps:
Remain calm and resist the temptation to run from the scene;
Keep your hands where the officers can see them;
Avoid any sudden moves;
Let them know if you have a weapon on your person or if there is one nearby;
Do not resist if placed under arrest;
Other than providing your name, assert your right to remain silent.
Reach Out to an Attorney for Help
If you are arrested or charged with a crime, ask to speak with our Seminole criminal defense attorney. Call or contact Reep Coleman & Stubbendorff online to request a consultation right away.
Resource:
tampabay.com/news/pinellas/2021/09/27/pinellas-deputies-justified-in-fatal-shooting-of-armed-man-prosecutor-says/