How A Recently Passed Senate Bill Could Impact Your Rights To Alimony In Seminole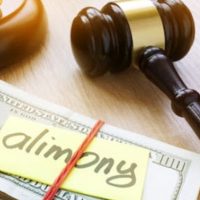 Alimony often plays a major role in divorce recovery. It helps you maintain the same standard of living you enjoyed over the course of your marriage during what is often a difficult transition period after. In cases of a divorce after a long-term marriage, permanent alimony can help to ensure you are provided for now and in the years to come. However, our Seminole alimony attorney explains how a newly passed Senate bill could put your rights to these payments in jeopardy.
Are You Entitled To Alimony Payments In Seminole? 
Alimony is often referred to as spousal support. As this name implies, it involves payments one spouse makes to another in the aftermath of a divorce. An alimony order may be negotiated in a divorce settlement and included as part of a judgment in your final divorce order.
You may be entitled to alimony payments in Seminole if you make significantly less than your spouse or sacrificed your own career or education for the sake of supporting your partner or raising children in your marriage. Under the current Florida Statutes, there are four types of alimony that may be awarded, based on the circumstances surrounding your case: 
Bridge the gap alimony: This helps in making the transition to being divorced.
Rehabilitative alimony: This provides financial support while you get the education or experience needed to re-enter the workforce.
Durational alimony: This is awarded for a specific period, based on the amount of time you were married.
Permanent alimony: Available in divorces after a long-term marriage, this provides ongoing payments and only expires on death or remarriage.
Bill Proposes Putting A Stop To Permanent Alimony In Florida
In late January 2022, Senate Bill 1796 passed and moved on to the State House of Representatives. It proposes certain changes to current divorce laws, which include eliminating permanent alimony.
Those in favor of the bill claim that awarding permanent alimony prevents the receiving spouse from having to provide for themselves and creates an unfair financial burden on the one who has to pay. Those against the bill and the idea of eliminating permanent alimony in Florida insist that it is warranted for the following reasons:
It acknowledges all the unpaid contributions the receiving spouse made to the marriage.
It compensates them for the many personal sacrifices they made while their spouse worked over the years.
It prevents one partner from unduly benefiting from the marriage while their partner suffers.
As it pertains primarily to long term marriages, it protects older adults going through a divorce from suffering serious financial insecurity in the aftermath.
Get Our Seminole Alimony Attorney On Your Side
Getting the alimony you are entitled to can play a major role in your divorce recovery. At the Reep Law Firm, our Pinellas County alimony attorneys are here to help and act as a strong legal ally on your side. Give us a call or contact our office online to request a consultation today.
Resource:
flsenate.gov/Session/Bill/2022/1796