Massage Parlor Raids Leave Seven People Facing Serious Criminal Charges In Pinellas County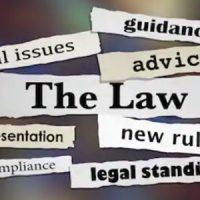 There are numerous therapeutic benefits of getting a massage and facilities offering them and other spa treatments are a common sight throughout Pinellas County. However, some of these businesses provide additional, illicit services, engaging in prostitution and exploiting the young women who work for them. A recent raid of a dozen massage parlors in the area has resulted in serious criminal charges in Pinellas County for seven people.
Multiple Agencies Work Together In Massage Parlor Raid In Tampa Bay Area
The Pinellas County Sheriff's Office recently joined forces with the Florida Department of Law Enforcement, the state Department of Health, and the St. Petersburg and Largo Police Departments in carrying out a raid of 12 different massage parlors in the Tampa Bay area. Working under the code name Operation Hope, the task force coordinated over a year ago after reports of suspicious activity at one particular massage parlor in Lutz.
According to an October 28, 2021 Tampa Bay News Weekly report, detectives began surveilling the businesses and noticed they only had male clients. They soon discovered that the owner of the Lutz massage parlor was a 51-year-old man who was previously investigated by Homeland Security in a case involving human smuggling. While he was never charged, there was enough current evidence to warrant the recent raid of that facility, along with seven others in Pinellas County and four in Hillsborough. The man, his wife, two women acting as managers or madams of the parlors, and three employees all now face serious criminal charges including racketeering, money laundering, and deriving support from prostitution.
Charges Related To Prostitution In Florida
Prostitution in Pinellas County is a serious crime. It includes actual sexual acts or any lewd and indecent services that are exchanged for money or other types of profit, as well as assignation, which involves making appointments and arranging for meetings between people for these purposes or otherwise facilitating this type of crime. Under the Florida Statutes, you could be charged for any of the following:
Owning, operating, maintaining, or establishing a business for the purpose of prostitution or assignation;
Offering or agreeing to secure such services;
Hosting or arranging for transport of providers;
Receiving or agreeing to receive these services;
Committing acts of prostitution, lewdness, or assignation or otherwise abetting those that do.
In cases involving prostitution, those involved often find themselves facing multiple charges. In addition to money laundering and racketeering, charges pertaining to drugs, weapons offenses, smuggling, human trafficking, and violations of immigration laws often apply. These can result in heavy state and federal penalties, leaving you to face a potentially lengthy jail sentence.
Let Us Help You Today 
When facing charges related to prostitution in Pinellas County and other illegal activities, it is important to get an experienced Seminole criminal attorney on your side immediately. Get the strong legal defense you need to prevent a conviction and a lengthy prison sentence.  Call or contact Reep Coleman & Stubbendorff online and request a consultation today.
Resource:
tbnweekly.com/pinellas_county/crime_crashes_fire/article_9a373c15-82ef-5377-bd55-480db4a22191.html