Probation as a Consequence of a Domestic Violence Conviction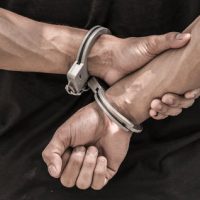 Those who have been convicted of domestic violence in Florida are required to undergo at least one year of probation and to attend a batterer intervention program. Failing to abide by the terms of probation can have serious repercussions, including potential jail time, so if you were sentenced to a term of probation and have questions about your legal rights, or are being accused of violating probation, you should speak with an experienced Seminole domestic violence lawyer who can help defend your interests.
General Conditions of Probation
Defendants who have been convicted of domestic violence in Florida are subject to the general conditions of probation, including:
Reporting to a probation officer;
Making reparation to the aggrieved party;
A prohibition against possessing firearms;
Refraining from committing additional crimes or associating with individuals engaged in criminal activity; and
A prohibition against using intoxicants to excess or possessing drugs not prescribed by a physician.
These conditions also include a requirement that probationers must submit to random testing, which includes urinalysis, breathalyzer, and blood testing.
Special Conditions of Probation
In addition to the general conditions of probation, domestic violence defendants who have been sentenced to a term of probation could also be ordered to comply with special conditions. These conditions can, however, be invalidated if they:
Have no relationship to the offender's crime;
Are related to conduct that is not itself criminal; and
Require or forbid conduct that isn't reasonably related to future criminal behavior.
Conditions that are too vague to advise a probationer and could be easily violated are also unlawful. For instance, one condition that barred a probationer from being within three blocks of a high drug area was considered too vague to be enforceable, as was the condition that a probationer reside somewhere other than Central Florida. A condition that prohibited a probationer only from traveling to Tallahassee, on the other hand, was found to be enforceable.
Furthermore, unlike the general terms of probation, any special conditions must be orally announced by the court at sentencing in addition to be included in the written probation order before they will be considered enforceable.
Objecting to a Condition of Probation
Generally, probationers are required to make a contemporaneous objection to the conditions of probation at the time of sentencing, which is why the court is required to inform defendants of the conditions being imposed. For this reason, if a special condition was not orally pronounced, it can be stricken from the defendant's sentence at a later date. Furthermore, a trial court cannot later reimpose the same condition at re-sentencing proceedings. Finally, probationers are not required to make a contemporaneous objection at the time of sentencing to contest an illegal condition of probation. Instead, these issues can be raised at any time, even after sentencing.
Call or Email Our Seminole Domestic Violence Legal Team for Help
If you were convicted of domestic violence and sentenced to a term of probation, please call 727-330-6502 to speak with experienced domestic violence lawyer Justin Reep at Reep Coleman & Stubbendorff about your case. You can also reach a member of our team by sending a message to justin@reeplawfirm.com today.
https://www.reeplawfirm.com/completion-of-a-batterers-intervention-program-as-a-condition-of-probation/