Recovery From Dog Bites In Seminole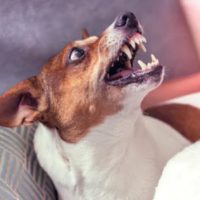 Dogs are among most people's favorite types of pets. They can perform valuable services for their owners and provide fun, companionship, protection, and emotional support. However, there are situations in which even the most loving and obedient dog can get aggressive. When dog owners fail to properly restrain them, the results can be devastating. Dog bites are one of the most potentially serious types of personal injuries in Seminole. Find out more about how to recover from them.
Common Types of Dog Bite Injuries
It is commonplace to encounter dogs in local neighborhoods, at parks, on the beach, when traveling, and in stores and restaurants throughout the area. While dog owners enjoy greater freedoms in terms of the types of places they take their pets, they still have a legal responsibility to prevent them from threatening others or causing personal injuries.
Unfortunately, dog bites are common in Pinellas County and can occur in a variety of different situations. Common types of personal injuries suffered as a result include:
Deep cuts and scratches, resulting in scarring and disfigurement;
Puncture wounds caused by the dog's teeth, capable of tearing into underlying muscles and tendons or doing damage to body organs;
Broken bones and soft tissue injuries, due to being knocked down or while fighting off an attack;
Post-traumatic stress, which can impact victims for months and years after.
Contrary to popular myths, a dog's saliva contains numerous different types of bacteria. Serious and potentially life-threatening infections can happen in the aftermath of a dog bite in Tampa, including rabies. According to the Florida Department of Health, more than 2,500 cases of rabies in Pinellas County are reported each year.
Steps In Recovering From Dog Bites In Pinellas County
Under the Florida Statutes, dog owners can be held legally liable for damages others suffer as a result of dog bite injuries. If you or someone you love is a victim, there are some important steps you need to take to help ensure a complete recovery:
Report any type of dog bite or attack immediately to local police;
Try to get a description of the dog and the owner, as well as the direction they were headed if they left the scene;
Get names and contact information for any witnesses nearby;
Seek medical attention right away, regardless of the severity of your injuries;
Follow all doctor instructions regarding treatment and activity restrictions;
Keep copies of all medical statements, and record lost earnings;
Keep a journal detailing symptoms you suffer from and the ways in which your dog bite injuries have impacted other areas of your life.
Contact Our Seminole Personal Injury Attorney Right Away
Dog bites in Seminole can impact your health and well-being for years into the future. However, you only have one chance to get compensation in a claim. To get the maximum amount you need to recover, reach out to The Reep Law Firm. Call or contact us online and request a consultation with our Largo dog bite attorney right away.
Sources:
https://pinellas.floridahealth.gov/programs-and-services/infectious-disease-services/epidemiology/rabies/index.html
http://www.leg.state.fl.us/statutes/index.cfm?App_mode=Display_Statute&URL=0700-0799/0767/Sections/0767.04.html