Sentencing Enhancements in Florida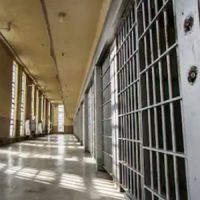 Under Florida law, courts are permitted to impose significant sentencing enhancements for defendants who have been convicted of a criminal offense. Although intended to punish repeat offenders, the new sentencing structure affects defendants with all types of criminal histories. One of the best ways to avoid receiving an unfair sentence is to obtain legal representation, so if you were recently charged with a criminal offense in Florida, you should contact an experienced Seminole criminal lawyer who can help you begin building a strong defense.
When Can a Sentence be Enhanced?
Although judges do generally have discretion when it comes to issuing sentences, they usually have no say when it comes to minimum mandatory sentences. Instead, under Florida's criminal code, a person who is convicted of a crime receives a score based on established criteria, including:
The number of prior convictions on his or her criminal record; and
The severity of the crimes of which he or she was convicted.
Based on these factors, judges assign defendants numerical scores, which then dictate a person's criminal sanction. However, prosecutors cannot request an enhanced sentence without giving the accused adequate notice and the opportunity to defend him or herself.
Prison Releasee Reoffender
One form of enhanced sentence in Florida only applies to those who have been labeled as  Prison Releasee Reoffenders (PRRs). In order to qualify as a PRR, a person must:
Have committed a new crime within three years of his or her release from incarceration for a felony offense; and
Currently be charged with an offense that falls under a list of crimes that specifically qualify for PRR prosecution, including robbery, arson, armed burglary, manslaughter, and sexual battery.
The minimum sentence for a PRR offender is the maximum sentence for the specific charge in question.
Habitual Felony Offender
A person who has been convicted of two or more felony offenses can be charged as a Habitual Felony Offender (HFO) if he or she commits a third crime. Those who are charged as HFOs face extra jail time, but will only receive it if:
The prosecutor has met its burden to prove that a defendant is a HFO;
The two underlying convictions in question occurred on separate occasions;
The defendant committed the new offense while serving a sentence for another felony crime within five years of conviction for a felony offense or five years from the date of his or her last conviction, whichever is later; and
The offender wasn't pardoned by the governor for any of the offenses.
It's important to note that convictions for the possession of a controlled substance don't qualify a person for treatment as a habitual felony offender. Fortunately, judges do have discretion to disregard a defendant's designation as a HFO if they find that an enhanced sentence is unnecessary to protect the public safety. If a court does decide to sentence a person as a habitual felony offender, however, that individual could face life in prison.
Call Today for Help with Your Case
Get started on your own defense by calling experienced Seminole criminal defense lawyer Justin Reep at Reep Coleman & Stubbendorff. We can be reached at our office at 727-330-6502 today.