Should I Take A Plea Deal For Criminal Charges In Seminole?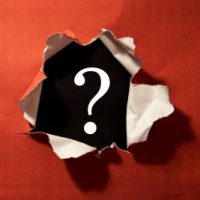 If you are facing criminal charges in Seminole, a plea deal can help you avoid serious penalties. However, it is important to understand when taking a plea is the best course of action and when it actually works against you. Our Seminole criminal attorney explains when a plea should or should not be considered.
When A Plea Deal May Not Be In Your Best Interest
If facing criminal charges through the Pinellas County Court, you (the defendant) may be offered a plea deal. In general, a plea avoids taking your case to trial and protects against more serious charges and penalties. However, just because a plea is offered, you do not have to accept. Situations in which doing so may not be in your best interests include:
If you have not consulted with an attorney.
Choosing to represent yourself in criminal court proceedings is never a good idea. Get an experienced criminal defense attorney on your side right away and have them review any plea deals prior to accepting.
If you have a public defender.
You may be entitled to a public defender appointed by the court, but be aware that they are typically flooded with cases and are not able to invest time or resources in your defense. Accepting plea deals helps reduce their caseload, but may not be the best option for you.
If you feel pressured by the prosecutor.
Prosecutors face intense public pressure to punish alleged criminal offenders. In order to get the 'win', they may pressure you to accept a plea. In dealing with them, remember that they are not on your side.
When you are unaware of the consequences.
If you watch crime dramas on television, accepting a plea may seem like a normal part of these proceedings. However, you need to be aware of the consequences in your particular case, which are likely to include months of court monitoring, payment of heavy fines, a potential jail sentence, and a criminal record that follows you for the rest of your life.
When A Plea Deal Is A Viable Option
Guidelines for plea deals are outlined under Section 3.172 of the Florida Rules of Criminal Procedure. Generally, it involves either pleading guilty to a crime or nolo contendere, which involves accepting a conviction without actually admitting guilt. Situations in which accepting a plea deal may be a viable option include:
When the plea includes reduced charges;
When it allows you to enter pretrial intervention, which can help avoid a criminal record;
When the evidence is clearly stacked against you;
When accepting a plea helps avoid lengthy jail time and other serious penalties.
Discuss Your Options With Our Seminole Criminal Attorney
If you find yourself facing any type of criminal charges in Seminole, reach out to The Reep Law Firm immediately. We protect your rights, review plea deals offered, and advise you on other options available. To request a consultation, call or contact our Pinellas County criminal attorney today.
Sources:
ccmspa.pinellascounty.org/
casetext.com/rule/florida-court-rules/florida-rules-of-criminal-procedure/arraignment-and-pleas/rule-3172-acceptance-of-guilty-or-nolo-contendere-plea