Considering A Divorce In The New Year? 10 Resolutions For The Months Ahead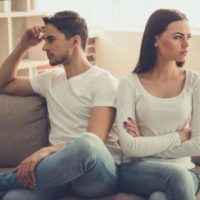 Deciding to end a marriage is a major, life-changing event. If you are considering getting a divorce in the new year, our Seminole divorce attorney advises making the following resolutions now, which can help protect your rights and well-being in the months ahead.
10 Resolutions If You Are Thinking Of Filing For Divorce In Seminole
A new year offers the chance to make a fresh start. If you have been struggling in your marriage, you may be considering filing a divorce petition through the Pinellas County Family Court. Our Seminole divorce attorney can guide you through the process, but there are steps you can take in advance that not only help these proceedings go more smoothly, but also protect your rights:
Gather all important documents. Gather your marriage license, social security numbers, birth certificates for your children, and copies of past tax returns.
Get statements for all financial accounts. Gather statements showing credit card and loan balances, payout amounts, and totals for checking, savings, investments, and other financial accounts.
Make an inventory of all property and assets. Make a list of homes, cars, household furnishings, personal belongings, and other property you or your spouse possess. Consider shares in business, online assets, and retirement benefits as well.
Begin paying off debts. To avoid being stuck with lingering debts after divorce, begin paying them off now.
Reestablish individual credit. Open up a personal bank account, close all joint credit cards, and begin reestablishing credit in your own name again.
Build a support system. Let a few trusted friends or family members know what is going on. It is important to have people who can provide emotional support and practical help in the months ahead.
Consider impacts on children. For parents, the impact of divorce on their children is a primary concern. Consider how and when you will tell them and the types of child time sharing arrangements that might need to be made.
Make a plan for supporting yourself. Consider whether you will need to go back to work and other steps that may be required to provide financially for yourself. If you relied primarily on your spouse's income during your marriage, you may be entitled to spousal support under the Florida Statutes.
Determine where you want to live. Give thought to your live post-divorce. Do you want to stay in the family home or would you rather move to be closer to family? These are important issues to address in Pinellas County divorce proceedings.
Address any lingering doubts. It is natural to have doubts when getting a divorce and to wonder if you are making the right decision. Attending a few sessions of joint or individual counseling can help.
Request A Consultation With Our Seminole Divorce Attorney
At The Reep Law Firm, we provide trusted legal guidance for people considering divorce. To discuss the options in your case, call or contact our Pinellas County divorce attorney online and request a confidential consultation today.
Sources:
htmypinellasclerk.org/Home/Family
http://www.leg.state.fl.us/statutes/index.cfm?App_mode=Display_Statute&URL=0000-0099/0061/Sections/0061.08.html