Toxic Personality Traits: How They Can Impact Divorce Proceedings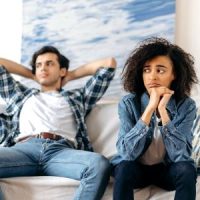 Some people have personality traits that make relationships difficult. Sometimes, these cross a line to the point of being toxic and impossible to deal with. If this is an issue with your spouse and a contributing factor in your breakup, it is important to be aware of how it can impact divorce proceedings.
Identifying Toxic Personality Traits In Your Spouse
A February 2023 Psychology Today report explains how toxic personality traits are often subtle and difficult to identify. While you know something feels 'off', you may have problems putting a finger on the problem. This is particularly true when you have been exposed to a toxic person for years, such as in a marriage.
Part of the problem is that toxic people are good at justifying their behavior, making it appear normal, and trying to blame you as the problem. It is important to get outside support in this situation and to learn how to identify common personality traits that can be considered toxic. These include:
Gaslighting: This is when someone denies the obvious or what you otherwise know to be true. They may turn things around and try to make you appear irrational or unstable.
Controlling: Whatever the circumstances, they simply must call the shots. This may include acting against their own best interests to assert dominance or spite you.
Narcissism: This describes someone with an exceedingly large ego and little empathy for others. Their primary concern is themselves and how things personally affect them.
Passive-aggressiveness: Rather than simply stating what they want, passive-aggressive people use other means of getting their way. They are given to sulking, tantrums, and other unproductive behaviors.
These are just a few of the most common toxic behaviors. They can wreak havoc in your marriage, are a common contributing cause of divorce, and can make legal proceedings more difficult.
Tactics Toxic People Often Employ In Divorce Proceedings
Identifying toxic behaviors on the part of your spouse is the first step in protecting your own well-being. If you are filing for a divorce in Pinellas County, it is important to be aware of how their toxic behavior could disrupt or delay these proceedings. Common examples include:
Not responding to a divorce petition or failing to appear at hearings;
Refusing to cooperate in resolving important divorce-related matters under the Florida Statutes, such as property division and child custody;
Trying to portray you as the 'bad guy' and refusing to acknowledge behaviors that contributed to problems, such as affairs or addictions;
Attempting to turn the tables and portraying themselves as victims, which may include lying to their divorce attorney and the court. 
Get Trusted Legal Guidance From Our Seminole Divorce Attorney
Toxic people can make getting a divorce in Pinellas County more difficult. To protect yourself and your rights, reach out to the Reep Law Firm. We provide caring support and trusted legal guidance in this situation. To request a confidential consultation, call or contact our Seminole divorce lawyers online today.
Sources:
psychologytoday.com/us/blog/emotional-fitness/202302/toxic-people-are-sometimes-hard-to-see
leg.state.fl.us/statutes/index.cfm?App_mode=Display_Statute&URL=0000-0099/0061/0061.html