What Makes A Good Criminal Defense Attorney?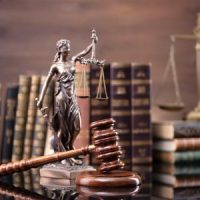 Facing any type of criminal charges in Florida is a serious matter. Mandatory appearances at court hearings are time consuming and if convicted, you could face fines, court costs, probation, or a potentially lengthy jail sentence. A conviction will also result in a criminal record, which follows you the rest of your life, jeopardizing your ability to get jobs, housing, or an education. To protect yourself get an experienced Seminole criminal attorney on your side right away.
Requirements and Duties Of A Criminal Defense Attorney
Criminal defense attorneys are required by law to perform certain duties on behalf of their clients. They are also required to meet certain standards in performing these duties in order to acquire and maintain a license to practice law. Under American Bar Association guidelines and in accordance with the Rules of Professional Conduct, these include:
The attorney must act as a loyal and zealous advocate on behalf of the client;
They must serve as their client's counselor with courage and devotion;
They must maintain confidentiality and act in ways to preserve the client's trust;
They must render effective, high quality legal representation, maintaining professional standards in dealing with the client and the court;
They must be knowledgeable and inform their clients about alternatives to prosecution or conviction;
They must communicate with the client regularly and provide status updates and other information regarding the progress of the case;
As an officer of the court, they must support the administration of justice and defend the client's constitutional rights while helping to ensure that justice is served.
What To Look For In A Seminole Criminal Defense Attorney
Whether you are facing misdemeanor charges in the Pinellas County Court or more serious felony proceedings, you need an experienced Seminole criminal defense attorney acting as a strong legal advocate on your side. Selecting the right person to act as your legal representative is important, as it could directly influence the outcome of your case. What makes a good criminal defense attorney? The following are qualities to look for:
Thorough knowledge of the Florida criminal statutes and how they apply in different situations;
Years of experience in handling a variety of different types of cases;
A proven track record of success in obtaining the best possible results for their clients;
The resources necessary to conduct their own investigation in your case, gathering the evidence needed to present in court;
Established relationships that have earned them the respect of the legal community as well as with local judges and courthouse staff, which helps in effectively resolving your case;
The willingness and ability to aggressively negotiate with police and prosecutors involved in an effort to get your charges dropped or reduced.
Contact Us Today for Help
With so much on the line in Pinellas County criminal court proceedings, reach out and get our experienced Seminole criminal defense attorneys at Reep Coleman & Stubbendorff on your side. To request a consultation, call or contact our office online today.
Resource:
americanbar.org/groups/criminal_justice/standards/DefenseFunctionFourthEdition/