Fraud And Embezzlement Common Crimes Among Small Businesses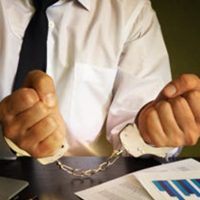 Fraud and embezzlement are considered white-collar crimes, but this does not make them any less serious than other criminal charges in Pinellas County. They often target small businesses, where employees have greater access to funds and potentially sensitive information. A case involving a Clearwater woman is an example of how these crimes happen, the serious penalties involved, and the importance of speaking with our Seminole criminal defense attorney before making any statements.
Clearwater Woman Admits To Stealing $50,000 From Employer
On April 29, 2021, Tampa Bay Newspapers reported that a 40-year-old Clearwater woman was arrested and charged with defrauding the small insurance company she worked for. She had been working there since 2019 as an office manager and one of her duties included handling employee payroll.
Local detectives were alerted to discrepancies in the company's bookkeeping records after it applied for a Paycheck Protection Loan to help offset losses suffered due to the pandemic. They began an investigation earlier this year and quickly uncovered more than $50,000 had been stolen from the company. The office manager was the prime suspect and was interviewed at the  North District Station in late April, where she eventually admitted to the crime.
She told police she had been issuing herself extra paychecks since January of 2019 and increased the amounts in recent months. She had also given herself an unapproved and unreported general raise in pay. She was charged with one count of scheme to defraud greater than $50,000, which is a 1st-degree felony in Florida. Penalties include fines up to $10,000, and up to a 30-year prison sentence.
What To Do If You Are Charged With Fraud or Embezzlement
According to the brokerage firm Complete Controller, while fraud and embezzlement may seem like sophisticated crimes that typically occur among high-end executives at major corporations, they are actually two of the most common types of employee theft associated with small businesses.
If you are accused or charged with this type of crime, it is important to assert your right to remain silent and to get our experienced Seminole criminal defense attorney on your side immediately. While fraud and embezzlement are serious crimes, small businesses are often reluctant to prosecute for the following reasons:
Fear that it will reflect poorly on the company or brand;
Fear of causing controversy among clients or suppliers, who may have long-standing relationships and emotional ties to the accused;
Fear of compiling their losses by also incurring large attorney fees in prosecuting the crime.
Depending on the situation, we may be able to negotiate having your charges dropped or reduced in exchange for settling the matter quickly and privately. This can spare you from a potentially lengthy jail sentence.
Contact Us Today for Help
If you are accused of fraud or embezzlement, reach out to our Seminole white collar crime attorneys at Reep Coleman & Stubbendorff before confessing or making any type of statement. Give us a call or contact our office online to request a confidential consultation today.
Resource:
tbnweekly.com/pinellas_county/crime_crashes_fire/article_0e6d437e-a927-11eb-82d2-3fe80169884c.html