What You Should Know About Florida Traffic Court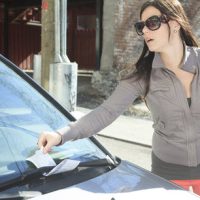 Florida, like most other states, uses a point system to keep track of traffic violations in the state. Under this program, each traffic violation of which a person is convicted adds points to that individual's driving record. The more points a driver has, the more likely it is that he or she will be assessed hefty fines. Those who have accumulated enough points on their record could even have their driver's license suspended or revoked. Although it is possible to avoid these penalties by contesting a ticket in traffic court, doing so can be difficult, so if you were recently pulled over and issued a traffic violation notice, you should speak with an experienced Seminole traffic citation attorney who can walk you through your legal options.
Contesting a Traffic Ticket
In Florida, the only way that a person can get a traffic citation dismissed is to contest it in court. However, this is only possible if:
The ticket is for a non-criminal violation; and
The ticket is not for a parking violation.
Those who are eligible to contest a ticket under this standard must initiate the process by notifying the court in the county where they received the ticket. It's also important to keep in mind that those who choose to contest a traffic ticket will automatically forfeit their ability to take a traffic school course to have those points removed if the contest is unsuccessful.
The Florida Traffic Court Process
Once a driver has decided to contest a ticket, he or she will need to request a hearing date from the clerk of the traffic court, either in writing or by phone. Motorists should also be prepared to provide the court with certain information at this juncture, including: their citation number, mailing address, and phone number.
After a hearing has been scheduled, the person contesting the ticket should begin gathering evidence, including testimony from eyewitnesses. Later, at the hearing, the clerk will speak with the officer who issued the citation, as well as the driver and his or her attorney, listen to the testimony of any witnesses, and review all of the evidence, after which, he or she will find the petitioner either guilty or not guilty.
In the event that a driver is found not guilty, he or she will be required to fill out some paperwork, at which point, the matter will be considered closed. If, however, a driver is found guilty of the traffic violation, the clerk will provide that individual with information about his or her fine, any extra court costs, and additional penalties that may apply. Although drivers who are found guilty have the option of appealing the clerk's decision, doing so can be expensive, making it especially important for drivers who find themselves in this situation, to speak with an experienced attorney before submitting the appeal.
An Experienced Seminole Traffic Citation Lawyer
To speak with a dedicated traffic citation attorney who can help you dispute your ticket, please call Reep Coleman & Stubbendorff at 727-330-6502 or send a message to justin@reeplawfirm.com today.
Resource:
flhsmv.gov/traffic-citations/