Police Cracking Down On Speeding And Drag Racing In Clearwater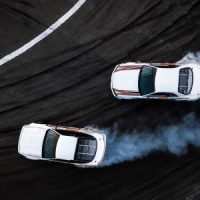 The summer months bring heavier traffic conditions to Clearwater Beach and other popular destinations throughout Florida. With more locals on the roads and large numbers of tourists visiting from other states, driver safety becomes critically important. Car accident risks increase dramatically during the summer months and speeding is a common factor. To reduce the potential for crashes and collisions, local law enforcement is cracking down on speeding, drag racing, and other serious traffic violations in Pinellas County.
Speeding and Drag Racing Among Most Dangerous Traffic Offenses
According to a May 28, 2021 SunCoast News report, police recently arrested two people for drag racing in Clearwater. The arrests are part of a targeted effort to prevent car accidents in hot spots such as the Courtney Campbell Causeway, McMullen Booth Road, Gulf-to-Bay Boulevard, and Drew Street by apprehending drivers engaged in speeding and other dangerous driving behaviors.
The Clearwater Police claim that an increase in severe car crashes is spurring them to be more aggressive in monitoring high traffic areas, which typically see a surge in incidents over the summer months. They warn that going over the speed limit and driving too fast for conditions are among the biggest dangers on the road. Not only do they increase car accident risks, but also the severity of injuries.
Drag racing, in particular, is a common problem throughout the area and often involves motorists traveling at more than twice the maximum miles per hour allowed. Two men, one 18 and the other 43 years old, were recently arrested in two separate incidents. Both were taken to the Pinellas County Jail and charged with racing on a highway.
Penalties For Speeding and Drag Racing In Clearwater
Speeding is a serious traffic violation in Florida. It can result in heavy fines and points on your driver's license, leading to an eventual suspension. It can also leave you personally liable and facing even more severe criminal charges if your actions result in a car accident that causes injuries to other drivers, passengers, or pedestrians on the road.
Drag racing carries even heavier criminal penalties under the Florida Statutes, including fines up to $5,000, a four-year driver's license revocation, and up to one year in jail. Those that may be charged include:
Anyone driving a car or motorcycle in a race, speed competition, or acceleration contest;
Anyone participating in the above in any manner or coordinating, facilitating, or collecting money at drag races, competitions, contests, tests, or exhibitions;
Anyone who knowingly rides as a passenger in a drag race or contest;
Anyone who purposefully causes the movement of traffic to slow or stop for a drag race, competition, contest, or exhibition.
Let Us Help You Today
At Reep Coleman & Stubbendorff, we provide the professional legal representation you need to protect yourself against serious penalties for speeding and drag racing in Florida. To speak with our Seminole traffic citation defense attorney, reach out and give us a call or contact our office online today.
Resource:
suncoastnews.com/crime_crashes_fires/two-arrested-for-street-racing-in-clearwater/article_e19e1f2c-bfd7-11eb-a418-afd9e9022d09.html