Why Keeping Your Criminal Record Clean Is Important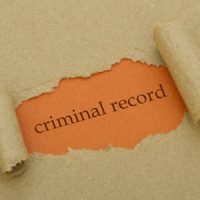 If you are charged with any type of crime in Pinellas County, avoiding a criminal conviction is a top priority. It can prevent you from having to go to jail, pay thousands of dollars in fines, or face other penalties. However, even if your charges are reduced or dismissed, they can still have major impacts on your life. Our Seminole criminal attorney explains why keeping your official records clean is so important.
The Potential Impacts Of A Criminal Record
Whether you are stopped by the police and ticketed or are placed under arrest and face serious criminal charges through the Pinellas County Court, it is important to get an experienced criminal defense attorney on your side. We can take the actions needed to protect you against a criminal conviction and the potentially severe penalties you may face as a result.
This includes a criminal record, which can impact your life in a variety of ways. While felony charges, even without a conviction, are among the most serious offenses, a misdemeanor could also work against you. Potential impacts include:
Housing: Your criminal record is easily accessible by the general public and could be used by landlords, preventing you from being approved for an apartment lease.
Loans: Your record could work against you when applying for a mortgage, car loan, or personal loan. In the case of certain types of offenses, it could also prevent you from getting student aid.
Employment: Any type of criminal record may prevent you from obtaining certain jobs or working in specific career fields.
Family court proceedings: If you have children and custody becomes an issue, your criminal record could work against you in these proceedings.
Criminal court proceedings: If you are charged with any future offenses, your criminal record could make you ineligible for reduced charges or pretrial diversion programs and may increase the penalties you face upon conviction.
How To Clean Up Your Criminal Record
Your criminal record starts the moment you are charged with a crime and follows you for the rest of your life. Your name, address, the date of the charges, the type of charge, and the current status of the case is listed and available via public search. While having a criminal conviction does the most damage, the sheer fact that you have a criminal record can work against you.
To prevent your past or a single mistake from impacting your future, you may want to consider having your criminal record sealed or expunged. The Florida Department of Law Enforcement details some of the options available:
Administrative expungement, in cases of mistakes on the clerk of court's part;
Juvenile diversion expungement, which eliminates underage charges;
Court-ordered expungement, if you were arrested and the charges were dismissed prior to trial.
Contact Our Pinellas County Criminal Attorney
To protect yourself against a criminal record in Pinellas County that will follow you for years into the future, get the strong legal defense you need at Reep Law Firm. Call or contact our Seminole criminal attorney and request a consultation today.
Sources:
ccmspa.pinellascounty.org/
fdle.state.fl.us/Seal-and-Expunge-Process/Seal-and-Expunge-Home.aspx