Child Neglect Charges: What Is Considered Neglect and What Are The Criminal Penalties?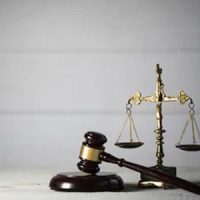 Between financial problems and the overwhelming demands on parents, children unfortunately do not always get the care and attention they deserve. Even otherwise well-meaning mothers and fathers could find themselves on the wrong side of the law for leaving children alone while they work or otherwise failing to provide for their needs. Accusations of child neglect are a serious matter. In addition to threatening your rights to custody, the situation could leave you facing criminal charges in Pinellas County.
Clearwater Couple Faces Neglect Charges After The Death of Their Child
A Clearwater couple is facing serious criminal charges after the death of one of their children. According to a March 2021 Tampa News Weekly report, detectives with the Pinellas County Sheriff's Department arrested them after an investigation into the tragic death of their child.
The incident happened close to a year ago, in July of 2020. The mother originally called Largo Fire Rescue about an unresponsive child, who arrived and pronounced the girl dead at the scene. Due to conditions in the home, they notified the police and Child Protection investigators. Three other children living in the home, all of whom were malnourished, had not received proper medical care, and were left for long periods with no adult present.
It was determined the children suffered extreme neglect, which had significant impacts on their development. They were taken from the home and placed with other family members. An autopsy conducted on the child indicated chronic neglect was the cause of death. The 33-year-old mother, who lied to the father about getting the children medical treatment, is charged with one count of aggravated manslaughter of a child and two counts of neglect of a child. She had been denied bail. The 34-year-old father faces three counts of neglect of a child, with bail set at $40,000.
Criminal Charges of Child Neglect
The above is an extreme example of child neglect, but parents in far less severe situations can also find themselves facing these types of charges. Under the Florida Statutes, child neglect can include any of the following:
Failing to provide children with proper care, food, clothing, shelter, schooling, or medical services;
Failing to provide children with adequate supervision;
Failing to protect children from abuse or neglect committed by other people or family members.
Child neglect is a felony charge in Florida, Depending on the severity of the situation, you could face anywhere from five to 30 years in prison and fines of up to $10,000 or more. This is in addition to losing custody of your child and having restricted rights in regards to visitation.
Let Us Help You Today
When problems in the home and in providing for children result in criminal charges, Reep Coleman & Stubbendorff provides the professional legal representation you need to protect your family and your rights as a parent. Call or contact our Seminole criminal defense attorney online and request a consultation to discuss how we can help you today.
Resource:
tbnweekly.com/pinellas_county/crime_crashes_fire/article_93aff284-7d3f-11eb-ba11-1f71e1a76ca4.html