Cyber Stalking In Pinellas County A Serious Matter But Can Prove Difficult To Prosecute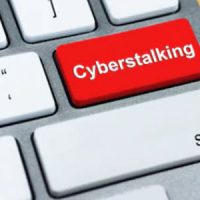 Cyberstalking, which involves harassing and monitoring someone online and via phones, computers, or other electronics, is an increasingly common type of crime. While Florida and other states have updated laws to address the issue and provide for stricter penalties, prosecuting these cases can still prove challenging. If you are facing these types of criminal charges in Pinellas County, it is important to be aware of your options in building a defense.
Pinellas County Woman Claims Courts Did Little To Stop Cyberstalking
According to a March 11, 2021 by WFLA News, a Pinellas County woman has been victimized by stalking for the past three years but has found little help or relief through the legal system. It began when she responded to a stranger's post on social media-three emoji hearts on a comment thread about women's rights. The poster messaged her in an effort to develop a romantic relationship. When she rebuffed his online advances, his messages got more sinister. From there, he began stalking her on other platforms, intercepting her emails, and sabotaging her cell phone through viruses and hacking.
The woman reported the incidents to local police and attempted to subpoena the subject for legal proceedings but was unsuccessful. The Pinellas County judge assigned to the case declined to issue any type of injunction against the man, claiming the evidence was not sufficient under Florida law. She also reported the incidents to the Federal Bureau of Investigation's cyberstalking unit. Little came of her efforts as tracking suspects in these cases is often not in law enforcement official's budgets and while state laws prohibit cyberstalking, actually prosecuting offenders often proves challenging.
Accused Of Cyberstalking?
Despite problems in tracking and prosecuting alleged offenders, cyberstalking is a serious crime that is becoming even more commonplace. If you are charged with cyberstalking, you could face both state and federal penalties. Under the Florida Statutes, cyberstalking is defined as any of the following:
Engaging in unwanted communications with another either online or via any electronic device;
Accessing or attempting to access their online accounts or their devices without their permission;
Willfully, maliciously, and repeatedly following and harassing someone via electronic means;
Using technology to convey threats.
Cyberstalking could result in felony criminal charges. A conviction on these charges could leave you facing heavy fines, a potentially lengthy jail sentence, and a permanent criminal record. If these types of allegations are made against you, get an experienced criminal defense attorney on your side immediately. Possible defenses to cyberstalking which can help you avoid criminal charges and a conviction include lack of evidence, lack of criminal intent, and lack of appropriate jurisdiction.
Let Us Help You Today
Communications can easily get misconstrued online. What seems like reasonable behavior on your part could end up resulting in criminal allegations against you. To protect yourself, get Reep Coleman & Stubbendorff on your side. Call or contact our Seminole criminal defense attorney online today to request a consultation.
Resource:
wfla.com/8-on-your-side/tampa-bay-woman-details-3-year-nightmare-to-unplug-a-cyerberstalker/