What Parents Need To Know About Juvenile Crimes In Seminole And Clearwater, FL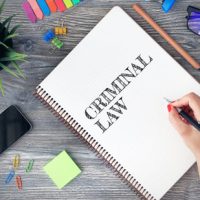 As a parent, you want what is best for your children and strive to provide advantages to help ensure a bright future. Unfortunately, once they hit adolescence and the teenage years, it is not uncommon for them to take actions that end up putting their future at risk. Juvenile crimes in Seminole and Clearwater happen regularly and create major problems for young people and the parents who love them. As an experienced Seminole criminal defense attorney, we want you to be aware of common juvenile charges in our area and ways you can protect your child.
Common Juvenile Charges In Pinellas County
Juvenile crimes in Seminole and Clearwater are a serious problem.  According to statistics from the Florida Department of Health, Pinellas County has the third-highest juvenile crime rate in the state. While the overall juvenile crime rate has decreased over the past decade, there are still roughly 3,500 teenagers in our area that end up facing prosecution each year. Among the most common types of juvenile crimes in Pinellas County include:
Assault and battery;
Auto theft;
Burglary;
Disorderly conduct;
Drug possession and distribution;
Obstruction of justice;
Sexual assault and harassment;
Shoplifting;
Trespassing;
Truancy;
Underage drinking and DUIs;
Vandalism,
These are all serious charges, many of which could result in a felony conviction. While courts are generally more lenient with young people, particularly if they have no prior criminal record, they could still face heavy fines and a criminal record that could prevent them from getting a job or education in the future. They could also be sentenced to a potentially lengthy stay in a juvenile detention center.
Help For Juvenile Offenders
Despite the best efforts of parents, children can still find themselves on the wrong side of the law. Hanging out with the wrong crowd, succumbing to peer pressure, being in the wrong place at the wrong time, and momentary lapses in judgment can all have serious impacts on their future.
If your child ends up being charged with a crime or otherwise gets involved in the Florida Juvenile Justice system, it is important to know the steps you need to take to protect them:
Contact our Pinellas County criminal defense attorney immediately, regardless of the severity of the charges your child faces.
Advise your child not to make any statements to the police about the incident or their actions.
Get the names of everyone involved in the case, including police officers, prosecutors, others involved in the crime, and any potential eyewitnesses.
Look for and preserve any evidence that might be used in your child's favor, such as texts or receipts showing where they were at a particular time.
Let Us Help You Today
At Reep Coleman & Stubbendorff, we act as a strong legal advocate on the side of children facing criminal charges and their parents. To protect them against the penalties associated with a conviction, call or contact our Seminole criminal defense attorney online and request a consultation today.