Drug Crimes In Pinellas County Carry Heavy Penalties For Those Convicted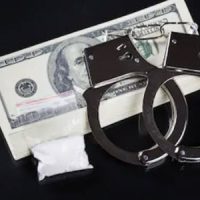 Drugs are a major problem throughout Pinellas County. Whether it involves relatively minor marijuana offenses or harder drugs connected with local overdose deaths, police work tirelessly to arrest suspects while prosecutors make sure charges stick. If you are facing any type of drug charges in Pinellas County, it is important to get our Seminole criminal attorney on your side right away. We help to protect you against potentially heavy penalties.
Man Sentenced To 25 Years In Prison For Drug Dealing  
A Clearwater man was recently sentenced to 25 years in federal prison on major drug distribution charges. According to an August 25, 2022 Tampa Bay News report, he is alleged to have sold a dangerous mix of heroin and fentanyl out of motel rooms throughout the area.
He is accused of being part of a larger drug organization, which federal authorities claim is responsible for distributing a variety of substances. This includes more than 25 grams of fentanyl, 28 grams of cocaine, and nearly 30 grams of methamphetamine. The man in question pleaded guilty to possession and distributing controlled substances last year. He admitted that he created a potentially lethal mix of heroin and fentanyl, which he then sold to his customers.
Authorities say he is responsible for numerous drug overdoses in the area, including the death of a local 26-year-old woman. In the aftermath of her overdose, he wrapped her body in plastic and dumped her at the Howard Frankland Bridge. He faces obstruction of justice and other additional charges for her role in her death.
Penalties For Drug Crimes In Pinellas County
The Pinellas County Sheriff's Office is vigilant when it comes to narcotics investigations. In apprehending suspects, they utilize undercover detectives, tip lines, and work with both local and federal officials. Once arrested, those accused of drug crimes face fierce prosecution and potentially severe criminal penalties.
Even relatively minor drug offenses, such as possession of small amounts of marijuana, could have major impacts on your life. In addition to heavy fines, court costs, and a criminal record, you could be facing a lengthy jail sentence. The amount of time you are likely to have to serve depends on:
The type of drug you had in your possession;
The amount of drugs you were caught with;
Whether you were manufacturing it, distributing it to others, or trafficking in sales across state lines.
Penalties for simple possession of substances such as cocaine, methamphetamine, or heroin include fines up to $5,000 and a five-year prison sentence. For distribution, fines increase to up to $250,000 in fines and up to 25 years of incarceration.
Get The Strong Legal Defense You Need From Our Pinellas County Criminal Attorney
Any type of drug crime in Pinellas County is a serious matter that requires a strong and immediate criminal defense. To protect yourself against potentially harsh penalties, including a lengthy prison sentence, get The Reep Law Firm on your side. Call or contact our Seminole criminal attorney online to schedule a consultation today.
Sources:
tampabay.com/news/crime/2022/08/25/clearwater-man-gets-25-years-for-dealing-drugs-involved-in-overdoses-dumping-body/
pcsoweb.com/narcotics-investigations