How Marital Misconduct Impacts No-Fault Divorce In Seminole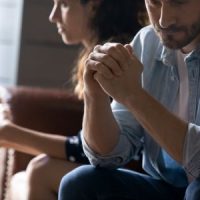 Florida is known as a no-fault divorce state. This means that rather than having to cite reasons why your marriage is ending, all that is required is to claim that the relationship is 'irretrievably broken' and beyond repair. However, while you may not have to list fault grounds in order to file a divorce petition, it is important to be aware that marital misconduct on the part of either spouse could still have a major impact on your rights when filing for a divorce in Seminole.
Fault Grounds May Still Matter When Filing For A No-Fault Divorce In Florida
Prior to the 1970s, couples who wanted to get a divorce in Florida had to list specific reasons or causes. Referred to as fault grounds, these included problems or issues on the part of either spouse such as adultery, abuse, abandonment, incarceration, or alcohol and drug addiction, which led to the breakdown of their relationship.
In 1971, Florida became the second state in the nation to do away with these requirements and become a no-fault divorce state. Since then, numerous other states have followed suit, and for good reason. In general, not requiring fault grounds when filing for divorce saves time and money by making divorce less contentious. It eliminates the need to place blame and reduces the potential for false accusations. However, it is important to be aware that fault grounds do still matter, even when filing for a no-fault divorce in Pinellas County. Under the Florida Statutes, marital misconduct on the part of either spouse could impact rights in regard to the following:
Equitable division of marital property and assets: If one of the spouses depleted assets, such as by spending money on affairs or supporting a drug habit, it could entitle the other party to a greater share in any settlements.
Spousal support: If your spouse committed adultery or other types of marital misconduct, it could make a judge more likely to order spousal support. At the same time, if you are the guilty party, it could prevent you from receiving these payments.
Child time-sharing: Allegations of abuse or other types of reckless behavior could impact parenting rights in Seminole child time-sharing proceedings.
Discuss Your Case With Our Seminole Divorce Attorney
If you are considering filing for a divorce through the Pinellas County court and marital misconduct plays any type of role in your case, it is important to disclose this to our Seminole divorce attorney right away. While specifying fault grounds is not required in order to obtain a divorce in Seminole, it could impact your rights in other important divorce-related matters.
At The Reep Law Firm, we can thoroughly review all the details surrounding your situation, outlining how state laws apply and identifying potential issues that could impact your rights in divorce court. Even in the simplest of cases, getting experienced, professional legal representation often ends up saving time and money in the long run. To schedule a confidential consultation, call or contact our Seminole divorce attorney online today.
Sources:
leg.state.fl.us/Statutes/index.cfm?App_mode=Display_Statute&URL=0000-0099/0061/0061.html
mypinellasclerk.org/Home/Family