First Responder Crashes: Why They Happen And How To Reduce Your Risks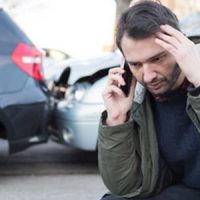 We rely on the police, firefighters, and first responders to protect us when unexpected events arise. Their jobs are dangerous and often involve working under pressure while driving at high speeds and racing through traffic. Unfortunately, this can put motorists or others in their path at risk. Our Seminole car accident attorney explains how crashes can happen and ways to reduce the risks while making their jobs easier.
First Responder Crashes Pose Risks To Drivers, Pedestrians, and Other Road Users
Whether walking, bicycling, or driving, hearing sirens in the distance can be disorienting. The safest course of action is to clear the road. Pausing, panicking due to being boxed in by traffic, or assuming they are not headed your direction delays them from providing help to others and puts your personal safety at risk.
According to the National Safety Council, roughly 200 people are killed each year in first responder-related accidents. Two of these crashes recently happened in our area. The first was in late May 2023 at the intersection of East/West Bay Drive and Missouri Avenue, when IONTB reported that a Pinellas County Sheriff's Office vehicle collided with a Tampa Bay General Hospital ambulance. The second occurred on 34th Street North and 38th Avenue North in June 2023. WFLA reported that a driver attempted to evade a Pinellas County Sheriff traffic stop and the officer performed a PIT maneuver, which involves crashing directly into the vehicle.
While no one was hurt in either crash, first responder accidents can pose risks to others on the road. Factors that make them more likely to happen include:
They frequently travel at high rates of speed;
They are authorized to run red lights or stop signs;
With all the information they are bombarded with while heading to a scene, it is easier for first responders to get distracted while driving;
Working long shifts and the general demands of their job increase drowsy driving risks.
Protecting Yourself Against First Responder Accidents
Under the Florida Statutes, first responders have the right away when responding to emergency situations and are authorized to take whatever actions are needed to get where they are needed in the least amount of time possible. To avoid hindering them in their duties while protecting yourself at the same time, follow these tips:
If you are driving and hear sirens, pull over to the side of the road until the first responder passes;
Stay stopped for several seconds after, as other first responders may be following them;
If bicycling, move to the sidewalk to allow room for motorists;
If walking, stop and wait until traffic resumes as normal.
Contact Our Pinellas County Car Accident Attorney
Accidents involving first responders are unfortunately common and can leave you suffering serious personal injuries. These are complex claims that require professional legal representation. To protect your rights to compensation, reach out to the Reep Law Firm. Call or contact our Seminole car accident attorney online and request a consultation today.
Sources:
injuryfacts.nsc.org/motor-vehicle/road-users/emergency-vehicles/#:~:text=In%202021%2C%20198%20people%20died,about%203%25%20of%20the%20deaths.
iontb.com/collision-between-pinellas-county-sheriffs-office-and-tampa-general-hospital-transplant-team-halts-traffic-at-east-west-bay-drive-and-missouri-avenue/
leg.state.fl.us/Statutes/index.cfm?App_mode=Display_Statute&URL=0300-0399/0316/Sections/0316.126.html