Protect Yourself Against Pinellas County Drunk Driving Car Accidents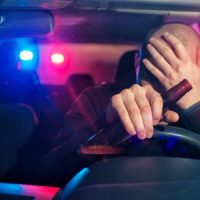 Drunk driving is one of the biggest risks facing motorists on the road. It is a leading cause of car accidents in Pinellas County and, despite harsh penalties for offenders, it continues to happen at an alarming rate. Throughout August and September, national public safety officials partner with local law enforcement to raise awareness of the dangers. Our Seminole car accident attorney explains more about the risks and what to do if you are injured due to the actions of a suspected drunk driver.
Drive Sober Or Get Pulled Over
Alcohol-related crashes happen year around. However, the National Highway Traffic Safety Administration (NHTSA) reports that the risks increase before and after the Labor Day holiday. To help reduce the risks, they sponsor the annual Drive Sober or Get Pulled Over campaign during this time. In 2023, it runs from August 17 through September 5.
The NHTSA raises awareness of the dangers of drunk driving during this time, while local law enforcement officials focus more aggressively on apprehending offenders. While it is illegal in Florida and most other states to drive with a blood alcohol content (BAC) level of .08 or greater, even having just a few drinks can have serious impacts on your driving abilities. Common effects that can increase the risk of car accidents in Pinellas County include:
Increased sensitivity to glare, seeing double, and reduced peripheral vision;
Lack of coordination, making it harder to steer, apply the brakes, and watch out for surrounding traffic at the same time;
Slower reflexes, making it harder to respond to changes in traffic, road, or weather conditions;
Impaired judgment and concentration, making you more likely to engage in reckless behavior such as speeding or running red lights.
What To Do If You Are The Victim Of A Drunk Driver In Seminole
The Florida Department of Highway Safety and Motor Vehicles (FLHSMV) reports that close to 350 drunk driving car accidents in Pinellas County happen each year. If you are injured in a crash with a suspected drunk driver in Seminole, follow these tips to protect yourself and your rights to compensation:
Notify the police immediately;
Avoid direct confrontation with the other driver;
Observe whether they smell like alcohol or there are bottles of alcohol in their vehicle;
Take photos of the accident scene and your injuries;
Make sure that an accident report, detailing the circumstances and everyone involved;
Get the contact information for witnesses;
Seek medical attention as soon as possible, regardless of the severity of your injuries;
Speak to our Seminole car accident attorney before making statements to insurers or accepting any settlements.
Request A Consultation With Our Pinellas County Car Accident Attorney Today
You have the right to hold drunk drivers accountable for injuries you suffer in a crash. At the Reep Law Firm, we provide the experienced legal representation you need to protect your rights in a claim. Call or contact our Seminole car accident attorney online to request a consultation today.
Sources:
nhtsa.gov/campaign/drive-sober-or-get-pulled-over
flhsmv.gov/pdf/crashreports/crash_facts_2020.pdf