Avoiding Trouble With The Law When Visiting Pinellas County On Vacation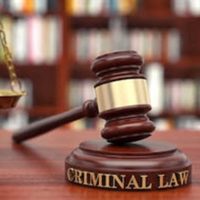 Millions of people flock to beaches in Pinellas County each year for vacation. Unfortunately, rather than leaving with a tan and some souvenirs, many are required either to remain in the area or make a future return due to pending criminal charges. To prevent trouble with the law from ruining this and future trips, our Seminole criminal attorney advises what to watch out for.
Stay On The Right Side Of The Law When Vacationing In Florida
Florida is a major destination for college students, couples, families, and other types of vacationers. Close to 20 million people visit the St. Pete/Clearwater area alone and surrounding beaches throughout Pinellas County each year. While there is nothing wrong with cutting loose and taking a break from your normal duties and obligations, make sure you stay on the right side of the law while you are here.
People who have never had any prior criminal problems can easily find themselves facing unfortunate encounters with the police while on vacation. Some of the problems most likely to arise, which could end up leading to serious charges in the Pinellas County Criminal Court, include:
Drunk driving: This is one of the biggest snares for vacationers. While there is nothing wrong with having a few margaritas at your favorite beach bar, do not drive home after. In addition to jeopardizing your personal safety and that of other motorists, you could be charged with DUI.
Public drunkenness: Overindulging in alcohol can create problems even if you are not driving. Public intoxication draws the ire of police and could result in serious criminal penalties.
Possession or purchase of illegal substances: Is marijuana legal where you are from? Be aware that recreational use is not permitted in Florida. Unless you have a valid Florida medical marijuana card, you could be charged for possessing or purchasing pot and other drugs.
Exposing yourself in public: Sunbathers are required to wear the appropriate attire. Not doing so, or relieving yourself anywhere but in a restroom, could result in criminal charges and may even land you on the sex offenders list.
Trespassing: Respect the property rights of local residents and refrain from attempting to 'crash' local resorts or anywhere you have not paid to be at. Trespassing is not tolerated and could result in major fines.
Behaving aggressively towards police: Law enforcement has a job to do. Impending them from their duties, mouthing off to officers, ignoring their instructions, or resisting arrest could result in serious criminal penalties under the Florida Statutes.
Reach Out To Our Pinellas County Criminal Attorney
If you find yourself on the wrong side of the law, you will need a Pinellas County criminal attorney to defend you in court. At the Reep Law Firm, we help you navigate the system and provide the strong legal defense you need to avoid the serious consequences that go along with a conviction. To request a consultation, call or contact us online today.
Sources:
partners.visitstpeteclearwater.com/sites/default/files/st.pete-clearwatervisitorprofilestudy-q12019interimreportoffindings.pdf
mypinellasclerk.org/Home/Criminal-Juvenile
leg.state.fl.us/statutes/index.cfm?App_mode=Display_Statute&URL=0800-0899/0843/Sections/0843.02.html