Five Criminal Defenses That Can Help You Avoid A DUI Conviction In Seminole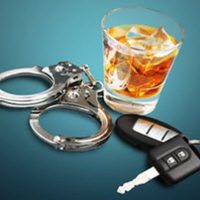 Driving under the influence in Seminole is a serious matter. It could result in the loss of your license, heavy fines, and a potentially lengthy jail sentence. It could also impact your job, your reputation in the community, and your relationships with family members. To protect yourself, get our experienced Seminole DUI/BUI defense attorney on your side. The following highlights five defenses that could help you avoid a DUI conviction.
Defenses To DUI Charges In Seminole
Under the Florida Statutes, driving under the influence of drugs or alcohol can result in serious criminal charges. If convicted, penalties for a first offense include fines up to $1,000 and up to a six-month jail sentence. For a second offense, fines increase up to $2,000 and you could face up to nine months in jail. This is in addition to court costs, mandatory counseling, community service requirements, and a driver's license suspension.
To protect yourself, it is important to get an experienced Seminole DUI attorney on your side immediately. Defenses we can use to help prevent a criminal conviction include:
Improper police stop.
There are few things worse than seeing flashing blue lights in your rearview mirror. However, in order to pull you over, law enforcement must have a reason or reasonable suspicion that you are engaged in some type of illegal activity. While this can be as simple as having a tail light or swerving slightly in the road, it is a common defense that has helped many people beat DUI charges.
Improperly conducted field sobriety tests.
Once you are pulled over, if police have any reason to suspect you are under the influence they can request you perform a breathalyzer or field sobriety test. It is important to realize you have the right to refuse. While this could result in your arrest and an automatic license suspension, it does deprive prosecutors of important evidence in your case.
Improper arrest and failure to read Miranda rights. 
When you are placed under arrest, there are certain procedures police are required to follow, which include reading you your Miranda rights. If they fail to do so, your case could get tossed out in court.
Improprieties regarding evidence. 
If breath or blood alcohol content (BAC) testing was conducted, we may be able to dispute the results. Malfunctions with the machine, improper handling of evidence, and failure to follow chain of command are all common defenses that can prevent evidence from being presented in trial.
Failure to follow required court procedures.
In any Pinellas County Criminal Court case, you have certain rights as a defendant and there are rules regarding legal procedures that prosecutors, judges, and other court employees must follow. Failing to do so is a common cause for having charges dismissed.
Let Us Help You Today
At Reep Coleman & Stubbendorff, we provide the strong legal defense you need when facing DUI charges in Pinellas County. Contact our Seminole DUI defense attorney today to request a consultation.