Police 'WolfPack' Targets DUI Drivers In Pinellas County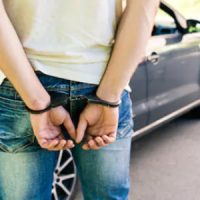 Driving under the influence of alcohol, drugs, or even certain types of medications increases car accident risks. As a result, police are serious in their efforts at apprehending offenders. Local law enforcement officials from cities throughout our area coordinate and work together several times a year under the moniker of 'The Wolf Pack'. One of their recent operations left dozens of people facing DUI charges in Pinellas County.
Pinellas County Police WolfPack Results In Hundreds Of DUI and Other Traffic Citations
The stated goal of the DUI WolfPack is to raise awareness of the dangers of driving under the influence and the damage it causes on local roads. The Pinellas County Sheriff's Office conducts WolfPack operations several times a year. In addition to raising awareness and educating the general public regarding the potential dangers, a major part of the operation involves pulling over drivers suspected of being impaired, conducting urine/blood alcohol content (BAC) testing, filing criminal charges for DUI, and issuing other types of traffic citations.
Recently, the police conducted a WolfPack operation over the weekend of March 11-13, 2022. It resulted in close to 40 criminal charges and 164 citations. These included:
22 DUI arrests;
27 charges/citations for Driving While License Suspended License (DWLS);
55 speeding tickets;
30 moving violations;
Eight felony and misdemeanor arrests.
Charged Or Cited By Police WolfPacks?
The Pinellas County Police WolfPack activates several times of year. While their stated goal may be to raise awareness, officers are under heavy pressure to issue DUIs and other traffic citations. If you were one of the people apprehended and charged during WolfPack operations, you could be facing serious penalties.
Under the Florida Statutes, driving under the influence can result in thousands of dollars in fines, automatic driver's license suspension, a mandatory minimum jail sentence, and a criminal record that follows you the rest of your life. Even if you were cited for a less serious traffic infraction, you could still be left paying hundreds of dollars out of pocket between court costs and increased insurance premiums.
To protect yourself in this situation, it is important to get an experienced Pinellas County DUI defense attorney on your side. Actions we can take on your behalf include:
Reviewing the circumstances surrounding your traffic stop;
Reviewing your interactions with the WolfPack and the procedures that were followed;
Disputing the results of any DUI testing that may have been done at the scene;
Negotiating with police and prosecutors to get your charges dropped or reduced;
Making strong legal arguments before a judge to reduce fines, jail time, and other penalties you face.
Request A Consultation With Our Seminole DUI Defense Attorneys Today
The Pinellas County WolfPack is under heavy pressure to make DUI arrests and issue traffic citations. If you were charged during a recent operation, reach out to Reep Coleman & Stubbendorff, right away. We protect you against the potentially serious penalties you could be facing. To request a consultation, give us a call or contact our Seminole DUI defense attorneys online today.